Kraken vs Binance Comparison
Kraken and Binance are two of the most popular exchanges available to cryptocurrency traders and investors. New users are looking for the best place to buy, sell, and invest. Which is best for you: Kraken or Binance? This guide compares features to help you decide.
Binance: Pros & Cons
Founded in 2017, Binance is one of the most popular exchanges in the world, for low fees, availability of trading pairs, and high trading limits for unverified accounts.
Pros
Trade/withdraw up to 2 BTC per 24 hours with an unverified (Level 1) account.
Offers 25% discount on fees with the Binance token (BNB).
Has 591 trading pairs.
Has high liquidity.
Cons
Security has been compromised by hackers and bugs.
Is not the most user-friendly interface for beginners.
Kraken: Pros & Cons
Kraken was founded in 2011 and is currently available in over 176 countries. It is known for never being hacked. Besides the tight security measures for its users, many trading options make Kraken attractive.
Pros
Security priority.
High liquidity (trading volume).
Trading on other exchanges from the Cryptowatch platform.
Competitive fees.
Cons
No fiat currency deposits with a basic account.
Only 40 cryptocurrencies are available to buy/sell/trade.
Kraken & Binance: Fees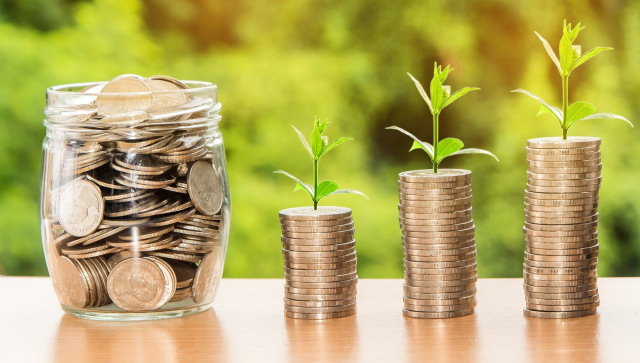 Users of Kraken and Binance can deposit and withdraw cryptocurrencies as well as fiat currencies. Photo credit: Nattanan Kanchanaprat from
Pixabay
Before you can buy or trade cryptocurrencies, you will need to deposit funds into your account. Kraken or Binance? Basic information about fees for is important for choosing your ideal exchange.
Deposit fees
Kraken allows users to deposit funds using a bank transfer or wire transfer for fiat currency, or cryptocurrency from a wallet or other platform. To get the most out of Kraken, users should get an intermediate account. With a basic account, users cannot deposit fiat currencies (CAD, USD, etc.). With intermediate and pro accounts, wire transfers (both local and international), Etana Custody, and In-Person Payments can be used to fund an account.
On Kraken, users pay no fees to deposit most cryptocurrencies (e.g. Bitcoin, Bitcoin Cash, Litecoin, Ripple, etc.). Other cryptocurrencies each have unique fees. For example, if a user wanted to deposit Chainlink (LINK) into their account, the minimum is 1.5 LINK (roughly $24 CAD). The fee for the transfer and address setup would be 0.24 LINK (roughly $3.77 CAD).
Binance allows users to deposit cryptocurrencies from other platforms or devices with no deposit fee. The problem is that Canadian users cannot deposit fiat currency. They would have to buy their chosen cryptocurrency using either Binance's P2P trading platform or a credit/debit card for any of the seven cryptocurrencies available: BTC, BUSD, ETH, XRP, BNB, FIO, or USDT. Once the account is funded, users can trade with various cryptocurrency pairs.
Withdrawal fees
Kraken has different fees for each withdrawal method. In Canada, a fiat withdrawal with SWIFT (Bank Frick) has a fee of $13 CAD and takes between one and five days to process. If using Etana Custody, the withdrawal minimum is $150 CAD. The fee is $35 CAD, and withdrawals clear in three to five days. If using an EFT (Electronic Funds Transfer), the minimum withdrawal is $50 CAD, with a 0.25% withdrawal fee.
On Kraken, each cryptocurrency has its own withdrawal fee, as detailed in the "Funding" section of its website. For example, the minimum withdrawal for Bitcoin is 0.00500 BTC and the fee is 0.00050 BTC. Withdrawing Ethereum would require a minimum value of 0.01000 ETH and would cost 0.00500 ETH.
Canadian fiat withdrawals are not supported on Binance, but users can withdraw other fiat currencies, such as euros, pounds sterling, and USD with a wire transfer. Users should check with their banks to see if they support this form of payment.
Binance also has varied fees for each cryptocurrency. To withdraw Bitcoin, the minimum amount is 0.001 BTC and the fee is 0.0005 BTC. To withdraw Litecoin, the minimum is 0.002 LTC, with a fee of 0.001 LTC.
Buy/Sell Fees
When buying or selling cryptocurrencies, two terms that users should be familiar with are "limit orders" and "market orders". Limit orders are trades that have a specific price target in place to buy or sell. They can have either maker or taker fees. If the limit order doesn't match an order already on the order books, the order will have a maker fee. Market orders are trades that use a limit order that is already available on a platform's order books. These orders will carry a higher fee (taker fee).
Fees for buying and selling on Kraken can be as much as 0.26% per trade. The amount depends on the dollar value, whether buying or selling, and many other factors. The higher your 30-day volume, the lower your fees. To invest $50,000 USD or less per month, whether as maker or taker, Kraken's fees are the highest (0.16% and 0.26% respectively). If the investment is between $50,001 and $100,000 USD, fees are 0.14% and 0.25%, respectively. To pay the lowest fees (0.00% maker, 0.10% taker), the 30-day volume must exceed $10,000,000 USD.
Binance, on the other hand, has a 0.1% trading fee with no daily trading limit. Binance also has its own token, Binance Coin (BNB). This allows traders to gain access to lower trading fees (25% discount) when using BNB.
Kraken vs Binance: User Experience
Another factor in choosing a cryptocurrency exchange is ease of navigation. From signing up to making trades, the more seamless the process, the better.
Interface simplicity
Kraken has a simple platform that is very friendly to beginners. The small number of tabs reduce the chance of confusion. When choosing an account type, the benefits and requirements of the starter, intermediate, and pro accounts are clearly outlined. The verification process requires basic personal information like full name, address, date of birth, and phone number. On Kraken, users can easily attach details of the bank account that will fund their trading accounts. It can take three to five business days for their money to arrive in their account. Users can also fund their account with wire transfers, which take between one and three business days. Again, an intermediate account is recommended for taking advantage of the many features available on Kraken.
Binance has both simple and complex interfaces that suit various levels of users. Beginners can choose a "basic" trading engine that makes trading as simple as possible. The user is asked to input the amount of a particular cryptocurrency they would like to trade for another. The basic engine may, however, still be slightly tricky for users who have absolutely no knowledge of cryptocurrencies and investing. As mentioned, users cannot fund their Binance accounts with a fiat currency. They will have to buy one of the seven available cryptocurrencies, then start trading.
If Binance users want the advanced interface, all they do is click "Advanced" under the "Trade" tab at the top of the webpage. On this interface, users can access functions and charts that are not on the basic one. These include price movement charts and other advanced technical information that active traders would value. Users can also trade cryptocurrency pairs such as ETH/BTC, XRP/BTC, and many others.
Customer support
On Kraken, there are a plethora of resources to help users with problems. From figuring out how to use Cryptowatch to learning about futures and how to trade them, Kraken has an article for it. For users' questions are not clearly answered, Kraken has a live chat function at the bottom of the page.
Binance has similar useful resources. After clicking the support tab, users can find a list of FAQs that may get them the answers they need. Like Kraken, Binance also has a support chat tab at the bottom, for getting answers to unusual questions.
Kraken vs Binance: Security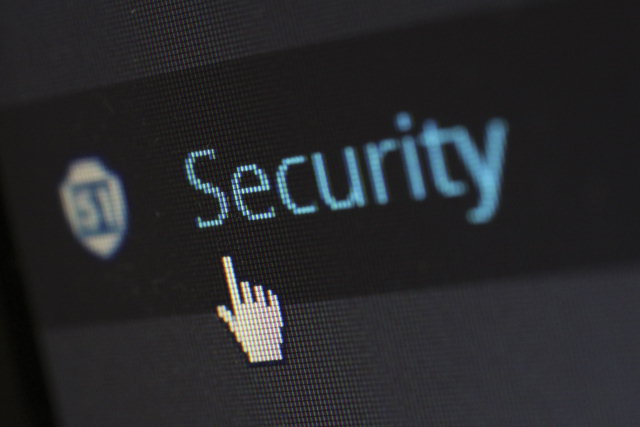 There are many security tools available to protect your cryptocurrency assets. Photo credit:
Pexels
Cryptocurrency exchanges are not always bulletproof. Many of them have been hacked or bugged over the years. Choosing an exchange based on its security measures is highly recommended.
Both Kraken and Binance have two-factor authentication (2FA) security systems that allow users to protect their funds. This method involves inputting a password, as well as a code that a user receives by smartphone. While this method of security is the most popular on exchanges, however, it still does not prevent hacks by cyber criminals.
Despite Binance's security measures, its platform has been hacked. In 2019, 7,000 Bitcoins were stolen from a single user, valued at $40 million at the time. Additionally, the users' two-factor authentication codes and Application Programming Interface (API) tokens were stolen. Cyber criminals used techniques such as phishing (pretending to be a trustworthy entity and asking for private information) and viruses to gather the information for their attack. Users are thus still wary about using Binance.
Kraken has reduced the potential for cyber-attacks by keeping 95% of its users' cryptocurrency assets in "cold storage" wallets. Kraken also offers its users a master key. This is an additional password that protects a user account from unwanted password resets. It is often used as a backup when a user loses the 2FA details. Another security measure that Kraken supports is YubiKey. This is a USB device that is an alternative to the traditional 2FA. With a YubiKey, a user presses a button on the USB and a unique code is generated to confirm identity. Whenever the button is pressed, a new code is created.
If you are confused about how to handle different security measures on exchanges, consider booking a consultation with one of our team members and get our help to help you secure your crypto assets.
Conclusion
Kraken and Binance have distinctive benefits for different types of users. If you are new to cryptocurrency and would like to do basic trading, Kraken may be a better choice. The platform is easy to use although slightly harder to fund, but its security measures are top tier. By contrast, Binance may be the way to go if you are experienced and would like to trade other cryptocurrencies than the most popular ones (Bitcoin, Ethereum, Ripple, etc.). Your choice depends solely on your desired level of trading and experience in using cryptocurrency exchanges.
Whether you choose Kraken or Binance, remember that it is your responsibility to manage and secure your assets. Cryptocurrency exchanges will do what they can to help, but if you remain vigilant about cyber scams and hacks, you can sleep peacefully at night. Decide what factors matter to you in a cryptocurrency exchange, then choose accordingly.