Buy Bitcoins Online With Your Credit Card
If we have no locations near you or you wish to buy your cryptocurrencies online with your credit card, you can do it through our partner, Simplex. You will be charged a fee of approximately 10% or $15, whichever is greater. You will also need to go through Simplex's verification process if you are using them for the first time.
Buy Crypto With a Credit Card in Canada
At bitMachina, you can now conveniently buy cryptocurrency with a credit card!
The following cryptocurrencies are available for purchase using our partner, Simplex:
Bitcoin (BTC)
Bitcoin Cash (BCH)
Ethereum (ETH)
Litecoin (LTC)
Polkadot (DOT)
Tether (USDT)
USD Coin (USDC)
If you have never bought Bitcoins with your credit card before, please follow our video tutorial below. Should you need further help, you can reach us through our contact form.
FAQ
Can I Buy BTC with a Credit Card?
Yes! You can buy Bitcoin with a credit card on a crypto exchange, although you cannot purchase Bitcoin with only your credit card details. In most cases, you will need a Bitcoin wallet address – which is like a virtual bank account.
If you intend on utilizing Bitcoin as an investment, please consider speaking to a registered accountant about what options you may have and the tax implications that come with them.
How Can I Buy Bitcoins Legally in Canada?
To buy Bitcoins, you will have to use a crypto exchange or a Bitcoin ATM, where your Canadian dollars can be exchanged for Bitcoins. Keep in mind, there are exchanges that are fraudulent and their sole purpose is to steal your credit card details – so do your due diligence when searching for legitimate ones.
By purchasing Bitcoins with bitMachina, you know your purchase is safe and secure, since we are partnered with Simplex.
Simplex is an authorized financial organization that allows its partners to use a range of payment methods, including Apple Pay, MasterCard, SEPA, SWIFT, Visa, and many others. Simplex also guarantees 100% fraud-less transactions, as well as a zero-chargeback guarantee.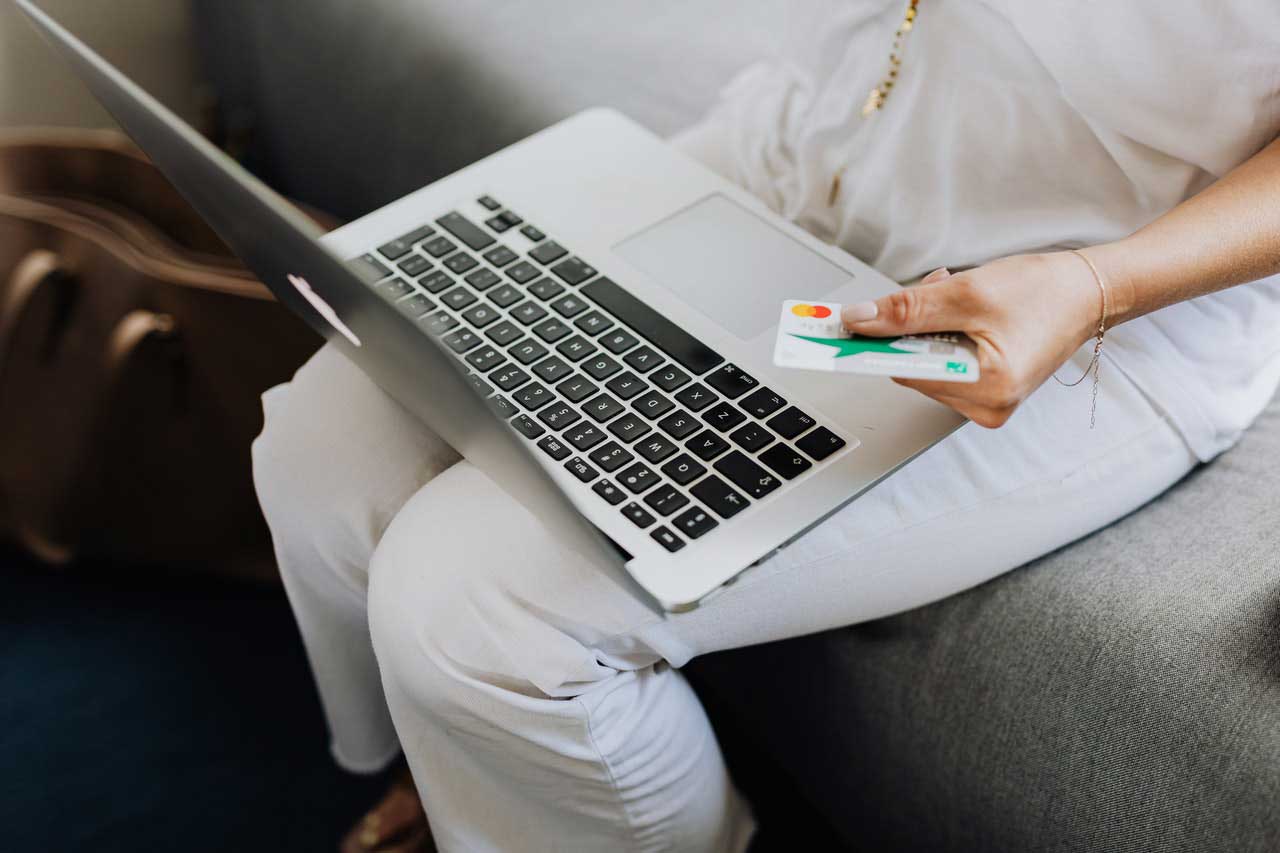 Bitcoin investors can buy BTC directly from their laptops and smartphones. Photo credit: Karolina Grabowski from
Pexels
.
To use an exchange, you will need a wallet address to receive your Bitcoins. A Bitcoin wallet is a software program used to store Bitcoin. These wallets contain a public and private key that allow its owner to access their unique Bitcoin address.
By owning this address, Bitcoins can be stored, transferred, or withdrawn. Currently, there are wallets for desktops, mobile phones, and hardware wallets that allow for offline storage. Some of the best Bitcoin wallets are the Ledger Nano X and Trezor Model T – both are hardware wallets.
Once you have your Bitcoin wallet address and have found your preferred exchange, you must choose the amount of Canadian dollars you would like to spend on your Bitcoins. Most exchanges have their own minimum amount that can be spent when buying Bitcoins – each exchange will share that specific information.
After that, you will input your Bitcoin wallet address, as well as your credit or debit card details, go through a quick verification process, then wait for your purchased Bitcoins to be sent to your wallet.
The same process goes for a Bitcoin ATM. There are two significant differences when using a Bitcoin ATM. Firstly, if you do not already have a Bitcoin wallet address, some ATMs can generate one on-the-spot by printing a paper wallet. Secondly, most Bitcoin ATMs allow users to purchase Bitcoins only with cash, as credit card payments can be reversed.
Some Bitcoin exchanges will allow a customer to do a wire transfer, bank transfer, or Interac e-Transfer when purchasing Bitcoin. These exchanges will have their own minimum and maximum amount allowed per transaction and they will also have their own transaction fee dependent on the payment method.
When buying Bitcoin from crypto exchanges, Canadian customers should be mindful of the exchange rate – as they may be using a Canadian credit card to pay for Bitcoin in a foreign currency, like the United States Dollar (USD) or the Euro (EUR).
If Canadian customers are not careful, they may incur foreign exchange fees from the banks attached to their card issuer. For this reason, it is best to search for a Canadian exchange, so you can avoid paying unnecessary higher fees.
Are There Bitcoin ATMs in Canada?
Yes! There are many Bitcoin ATMs in Canada. In fact, bitMachina has plenty of Bitcoin ATMs across the Ontario and Quebec regions, allowing customers to buy Bitcoin and other crypto assets locally and conveniently.
Moreover, bitMachina also has Bitcoin Counters! A Bitcoin Counter is an in-store location where customers can purchase Bitcoin with the aid of a cashier – usually in a convenience store. Currently, bitMachina has several counters where customers can buy their Bitcoins.
Counters are ideal for first-time buyers or customers who would prefer to have in-person assistance to minimize the chance of errors. While the transaction is essentially the same as on a Bitcoin ATM, having a person physically there to help with the transaction is a bonus.
Nonetheless, Bitcoin ATMs are still one of the most popular ways to buy and sell Bitcoin while protecting a user's privacy. A Counter is an alternative option that keeps the user's privacy in mind, while also ensuring there is a seamless transaction and no missed steps.
Is Bitcoin Legal in Canada?
As of this writing, Bitcoin and other digital currencies are not considered legal tender in Canada. The Canadian dollar is the only official currency of Canada. While this is the case, Bitcoin is still legal and can be bought or sold.
Since Bitcoin is not legal tender, Canadian businesses and merchants are not obligated to accept it, but some have chosen to do so, such as Birks Group and Toronto Brewing. Currently, Canadians cannot use Bitcoin to pay taxes – unless you live in Innisfil, a municipality in Canada.
Unlike a traditional credit card purchase or debit card transaction, Bitcoin transactions are not protected by a federal or provincial institution. So, if a Bitcoin transaction is done incorrectly, the owner of those Bitcoins cannot recover them. They can request assistance from the crypto exchange, but it is unlikely that the responsibility will be on them.
Bitcoin exchanges may have a responsibility to protect your Bitcoins from hacks, but they are not responsible for lost Bitcoins due to negligence. On the other hand, traditional credit card purchases using fiat currency can be reversed by card issuers.