Kraken vs Coinbase Comparison
Kraken and Coinbase are two popular platforms for buying cryptocurrencies online. While both are often recommended by users, the differences are worth mentioning. If you are considering either platform, this comparison can help you decide.
Kraken: Pros & Cons
Kraken was founded in 2011 and is currently available in over 176 countries. It has never been hacked. Besides the tight security, Kraken's many trading options make it attractive.
Pros:
Security
High liquidity (trading volume)
Access to Kraken-owned premium trading terminal, Cryptowatch
Competitive fees
Cons:
No fiat currency deposits or withdrawals accepted with a Basic account
Only 40 cryptocurrencies to buy/sell/trade
Private keys held by the site (users do not completely own their cryptocurrencies)
Slow account verification and funding compared to other platforms
Coinbase: Pros & Cons
Founded in 2012 in San Francisco, Coinbase is the most widely used platform in the United States. It is available in 102 countries. A simple interface and free wallets make it highly attractive for beginners.
Pros:
Simple interface for beginners (desktop and mobile)
High liquidity with normal trading volumes
Advanced features and lower fees with Coinbase Pro
Free conversions between cryptocurrencies
Cons:
Under 40 cryptocurrencies to buy/sell/trade
Slow withdrawals and/or website crashes during high trading volumes
Private keys held by the site
No withdrawals/payments directly to bank accounts
Only PayPal withdrawals accepted for fiat payments
Poor customer service reviews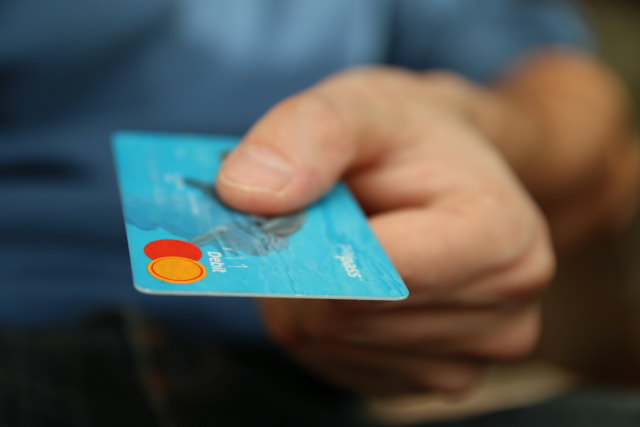 Both Kraken and Coinbase have $0 fees for cryptocurrency deposits. Photo credit:
Pexels
Kraken vs Coinbase: Fees
Deposit fees
Options for depositing funds into a Kraken account are based on specific account types. For example, with a Basic account, users cannot deposit fiat currencies (CAD, USD, etc.) They can deposit cryptocurrencies only from online or offline wallets they already own. For fiat currency, by contrast, Intermediate and Pro accounts allow deposits using wire transfers (local or international), Etana Custody, and In-Person Payments. Intermediate and Pro accounts also allow cryptocurrency deposits from a cold wallet or another exchange.
On Kraken, users pay no fees to deposit most cryptocurrencies (e.g. Bitcoin, Bitcoin Cash, Litecoin, Ripple, etc.). Other cryptocurrencies each have unique fees. For example, if a user wants to deposit Tezos (XTZ) into an account, the minimum is 0.2 XTZ. The fee for the transfer and address setup would be 0.10 XTZ. Remember, if you try to deposit an amount less than the minimum outlined on Kraken or any other exchange, the funds will not be credited to your account.
Coinbase does not allow users to deposit funds into their account, but instead allows users to buy cryptocurrencies using a debit or credit card (Visa or Mastercard). Unlike Kraken, Coinbase users do not need to access a higher-level account to purchase cryptocurrencies directly with a debit or credit card.
Users can deposit supported cryptocurrencies for free. Some of the supported cryptocurrencies include Bitcoin (BTC), Litecoin (LTC), Ethereum (ETH), and Ripple (XRP). Coinbase also supports emerging coins like Stellar Lumens (XLM) and EOS. Users can benefit from Coinbase's limited cryptocurrency options because it does not accept cryptocurrencies that do not meet Coinbase and local legal standards. Market information and descriptions for some unsupported cryptocurrencies, however, are available on their website for educational purposes.
Withdrawal fees
Kraken's withdrawal methods include SWIFT, Etana Custody, and Electronic Funds Transfer (EFT). Each of these have their own fees. In Canada, a fiat withdrawal with SWIFT has a fee of $13 CAD and takes between one and five days to process. If using Etana Custody, the withdrawal minimum is $150 CAD, and the fee is $35 CAD. If using an Electronic Funds Transfer, the minimum withdrawal is $50 CAD, with a 0.25% withdrawal fee.
On Kraken, cryptocurrencies also have their own withdrawal fees. These fees are detailed in the "Funding" section of its website. For example, the minimum withdrawal for Bitcoin is 0.00500 BTC and the fee is 0.00050 BTC. Withdrawing Ethereum would require a minimum value of 0.01000 ETH and would cost 0.00500 ETH.
Coinbase, on the other hand, does not support withdrawals to bank accounts for Canadian users. Instead, it supports withdrawals to an approved PayPal account. Users should beware that PayPal may reject the payment from Coinbase, resulting in users losing their earnings permanently. The only reliable way to withdraw earnings is to send cryptocurrency to another platform that supports EFT payments, such as Bitbuy, a Canadian cryptocurrency exchange. Users will incur a variable network fee for this transaction. Coinbase will provide an estimate of the fees before the transaction is completed.
Buy/Sell fees
When buying or selling cryptocurrencies, two terms that users should be familiar with are "limit orders" and "market orders." Limit orders are trades that have in place a specific price target to buy or sell. They can be charged either maker or taker fees. If the limit order does not match an order already on the order books, the order will have a maker fee. Market orders are trades that use a limit order that is already available on a platform's order books. These orders will incur a higher (taker) fee.
Fees for buying and selling on Kraken can be as much as 0.26% per trade. The amount depends on the dollar value, whether buying or selling, and many other factors. The higher your 30-day volume, the lower your fees.
| Value | Maker Fee | Taker Fee |
| --- | --- | --- |
| < $50,000 USD | 0.16% | 0.26% |
| $50,001 - $100,000 USD | 0.14% | 0.25% |
| >$10,000,000 USD | 0.00% | 0.10% |
As mentioned earlier, in order to buy cryptocurrencies with Coinbase, users will have to purchase their chosen cryptocurrency using a credit or debit card. Coinbase charges a spread of 0.5% on transactions. This spread margin can change based on market fluctuations in the cryptocurrency price on Coinbase Pro between a quote and an order execution. Coinbase charges a 1.49% fee on bank transfer purchases, while debit card purchases carry a 3.99% fee. The additional fees per transaction are listed below.
| Transaction Amount | Fee |
| --- | --- |
| $10 or Less | $0.99 |
| Between $10 and $25 | $1.49 |
| Between 25$ and $50 | $1.99 |
| Between $50 and $200 | $2.99 |
To sell, users have to withdraw their earnings to a PayPal account, which as mentioned, is highly flawed. Users should also beware that some card issuers are blocking cryptocurrency purchases and/or charging additional fees for credit card purchases on Coinbase. As stated on Coinbase's website, it is recommended that users buy cryptocurrency using debit cards instead of credit cards.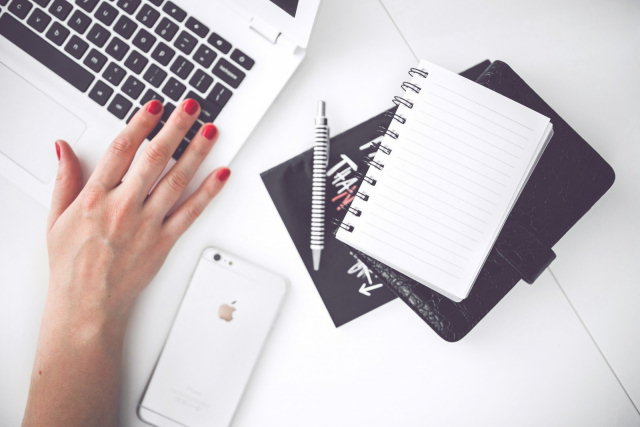 Coinbase has a beginner-friendly interface for buying and selling cryptocurrencies. Photo Credit: Visual Hunt
Kraken vs Coinbase: User Experience
Ease of navigation is a key factor in choosing a cryptocurrency exchange. The more seamless the process, the better.
Interface simplicity
Kraken has a simple, beginner-friendly platform. The small number of tabs reduces the chance of confusion. For the Starter, Intermediate, and Pro account types, the benefits and requirements are clearly outlined. The verification process requires basic personal information. On Kraken, users can easily attach details of the bank account that will fund their trading accounts. It can take three to five business days for transfers to arrive in their account. Users can also fund their account with wire transfers, which take between one and three business days. An Intermediate account is recommended for taking advantage of the many features available on Kraken.
If you are having issues funding your account or completing the verification process, book a consultation with a member of our team and learn how we can help you.
Coinbase offers an extremely easy-to-use exchange, which makes it a preferential choice for beginner investors who simply want to buy and store their cryptocurrency. After new users provide verifiable contacts, they will have to answer a few basic questions such as "What do you use Coinbase for?" and "What is your source of funds?" After verifications, new users can link credit and debit cards to their accounts and begin purchasing cryptocurrencies. To buy Bitcoin, for example, users simply clicks the "Buy/Sell" tab at the top of the page, enter the desired dollar amounts of purchase, pick the cryptocurrency they want to buy, then choose the payment method. Click "Buy Bitcoin," and voila! Within a few minutes, the balance in the Bitcoin wallet will be $100 (less fees). Selling is a similar process. Converting a cryptocurrency to another is even easier. Simply click "Convert," choose the two cryptocurrencies, then click "Convert Bitcoin".
Customer support
Reviews of Kraken's customer support have been only average for the past few years, and recently not much has changed. Some users have reported waiting nearly two months for responses. While the real-person interactions with users have been subpar, Kraken does make the cut with its "Support" feature at the bottom of the page. On the Support page, users see categorized FAQs, like fiat funding, account security, and trading options. Users can also type in keywords or speak with a virtual assistant.
Coinbase has a "Help" section under the drop-down tab beneath the user's name. Users can type in key words to find relevant information or scroll through various topics of interest. Many answers are geared towards American users, especially regarding fees. So, take note of the currencies and specific countries mentioned in the FAQs. Coinbase also has a chat bot to help users. Regarding customer complaints on Coinbase, international business news organization Quartz, reported that complaints jumped more than 100% in January 2018. About half of the complaints were regarding money not being available when promised.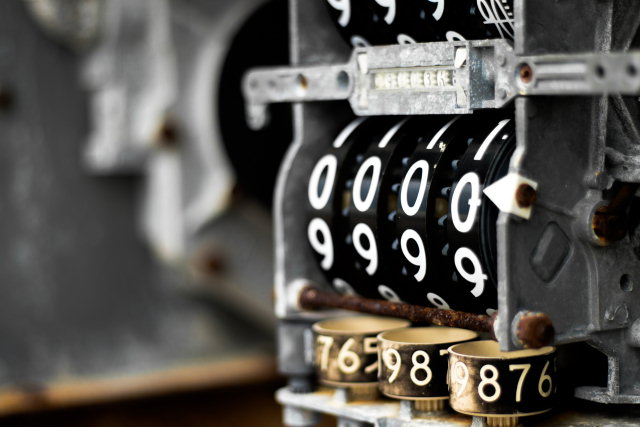 Kraken's platform has never been hacked by cyber criminals. Photo Credit: Logan Kirschner from Pexels
Kraken vs Coinbase: Security
Security measures on Kraken have been good since its start in 2011. Kraken's reputation of never allowing users' accounts to be compromised has boosted its rating into the top three most-traded cryptocurrency exchanges, according to CoinMarketCap. Kraken secured its reputation because it keeps 95% of its users' cryptocurrency assets in "cold storage" wallets. This reduces the potential for cyber-attacks. Kraken also offers its users a master key. This is an additional password that protects a user account from unwanted password resets. It is often used as a backup when a user loses the 2FA (two-step verification) details. Another Kraken security measure is YubiKey. This uses a USB device as an alternative to the usual 2FA method. The YubiKey user presses a button on the USB to generate a code that confirms identity. A new code is created whenever the button is pressed. The cost of YubiKeys starts at just $20.
Coinbase does have several effective security measures, such as support for an authenticator app. This method requires users to enter a numerical code when logging into their account. The code changes every 30 seconds. Like Kraken, Coinbase claims that 97% of the Bitcoins held on their platform are stored in encrypted, geographically-separate, offline storage locations. Users can feel further safety from knowing that all the Bitcoins on Coinbase are insured. The company does however recommend that users take extra measures. These include but are not limited to 2FA, a long password of random characters, and that it is used only for Coinbase.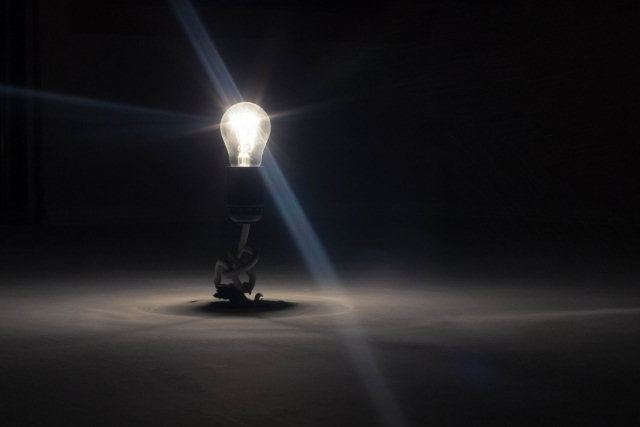 While Coinbase has an easy-to-use interface, Kraken charges lower fees to trade. Photo credit: Visual Hunt
FAQ
Is Kraken cheaper than Coinbase?
Yes. Kraken's fees are generally below 0.26% to buy and sell. Transactions on Coinbase carry various fees which may not be attractive to active investors. While fees are reduced on Coinbase Pro, Kraken is preferable for ease of use, lower fees, and the range of trading pairs.
Can Kraken be trusted?
Yes. Kraken has been rated as one of the top cryptocurrency exchanges. An audit of Kraken has proved that its reserves exceed the amount of funds currently on its platform. This has built trust by its users; if Kraken crashes or is hacked, it could refund its users all their money.
Does Kraken have a wallet?
No, Kraken users do not have a personal wallet. Kraken is an exchange service, meaning that users can deposit funds into their account and trade accordingly.
Has Kraken ever been hacked?
No. Kraken has ensured that users can feel safe using their platform because 95% of their assets are stored in secure offline wallets.
Sources for this article: Coinbase, CoinMarketCap, Cryptowatch, Kraken, Quartz, Yubico