(2022) Bitcoin Wallets: 7 Best Crypto Wallets in Canada
Disclosure: we might earn a commission from the products recommended in this article. This allows us to provide you with informative content at no cost to you. We thoroughly do our research to offer you independent and unbiased content.
A cryptocurrency wallet should be in every Canadian investor's wish list this Christmas. As the market continues to heat up and governments begin to consider cryptocurrency such as Bitcoin and Ethereum as valued assets, it is vital that investors consider the best ways to securely hold their cryptocurrencies and protect them from cyber criminals.
Investors have the option of choosing between a paper wallet, software wallet, and/or a hardware wallet. Within these categories are a plethora of wallets that can be purchased or used.
In this article, we will share some of the best Bitcoin wallets available to Canadian investors in 2022.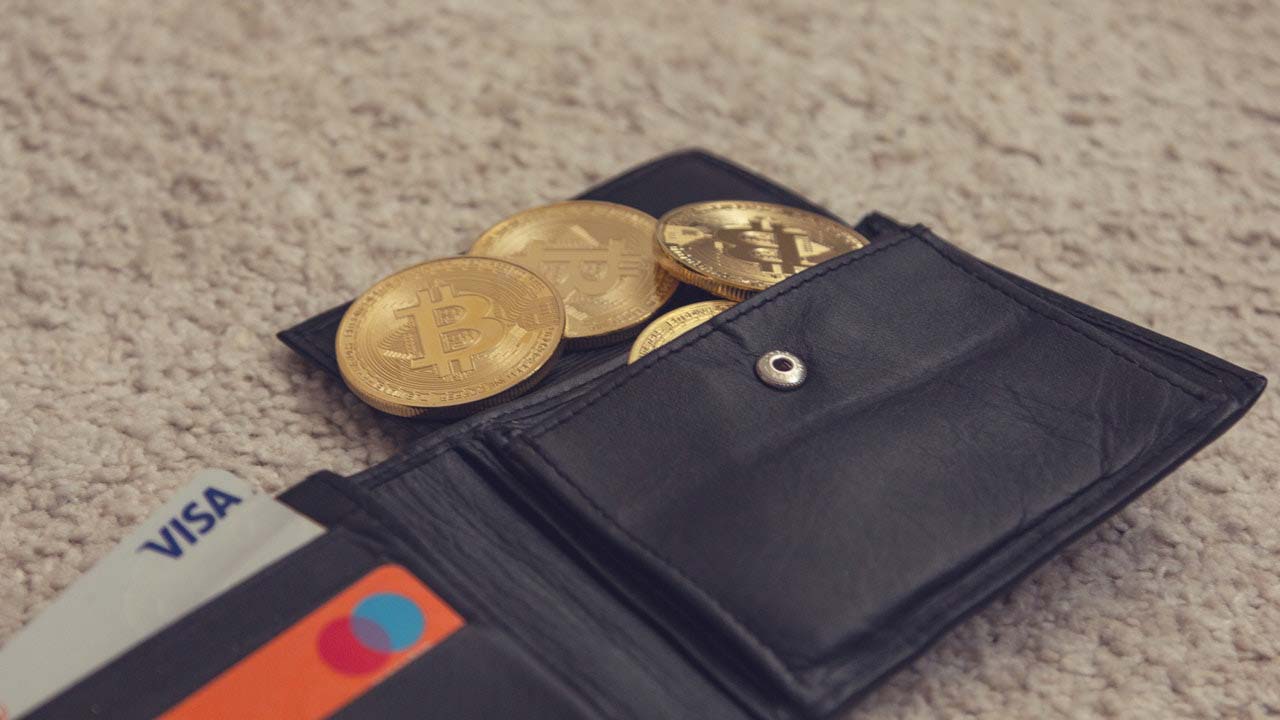 A bitcoin wallet allows the sending and receiving of Bitcoins between wallets and exchanges. Photo credit:
Pexels
What is a Bitcoin Wallet?
A Bitcoin wallet is any digital wallet that allows the sending and receiving of Bitcoins (or other cryptocurrencies) between another wallet or exchange.
Bitcoin wallets, or cryptocurrency wallets in general, have their own unique "private key", which is a secret code that gives access and control of the Bitcoins to the individual who knows that code. It must never be shared with anyone. If that code is misplaced or lost, the owner of that wallet will lose access to their Bitcoins permanently.
There's also a "public key", which is a unique alphanumeric code that can be safely shared with anyone who wishes to send you Bitcoins.
There are 3 main types of Bitcoin wallets:
Paper Wallet
A paper wallet is a printed receipt or paper that contains a public and private key. These two pieces of information are essential to facilitating cryptocurrency transactions. The QR codes printed on the paper wallet are used for sending that information on a computer or mobile device.
Paper wallets were popular in the early years of Bitcoin, but as time progressed, paper wallets have become more obsolete. If someone chooses to buy crypto from a Bitcoin ATM or Bitcoin Counter rather than a crypto platform, customers may have the option to receive a paper wallet. If used, it would be up to that paper wallet holder to transfer those Bitcoins to one of the many available crypto exchanges or Bitcoin wallets on the market.
A paper wallet is possibly one of the riskier crypto wallets to own. If the owner of a paper wallet misplaces that sheet, they risk losing all their cryptocurrency. Fading or poor-quality ink is another concern, as the owner of that paper wallet may not be able to transfer their crypto to a more secure wallet if their private key is illegible.
Software Wallet
A software wallet is an option for those who would like to store their cryptocurrency on a desktop computer, mobile device, or online, and have easy access to it. Software wallets are typically hot wallets.
A desktop wallet is a software that tends to be more secure since the private keys are usually not stored online. This means that nobody except you have access to them. While this is one of the more secure options, a desktop wallet is not protected from potential hacks from malware and keyloggers.
A mobile wallet is an app that is usually downloaded from an app store, such as the Apple Store and Google Play. These wallets allow users to send and receive Bitcoin and other cryptos directly from their phones. Sometimes, the private keys are only stored on their phones; sometimes, they are also stored online, on an encrypted server. If by theft someone gains access to a smartphone with the mobile wallet, the owner may lose their crypto assets permanently. Also, like desktop wallets, mobile wallets are prone to hacks.
Online wallets are usually held on specific websites and can be accessed from anywhere in the world if users have an internet connection and access to a computer. These wallets are typically on exchanges such as Coinbase, Binance or Wealthsimple. While they are convenient, it's often the case that you do not necessarily own your crypto as you do not know the private keys. The websites act as custodians and you have to trust them to really have the crypto the day you want to make use of them.
The downside to software wallets is that if a users' computer or mobile device becomes corrupted or compromised due to malware or keyloggers, they may lose access to their investment permanently.
Hardware Wallet
A hardware wallet is regarded as the most secure option for traders and investors who do not want to risk losing their cryptocurrencies due to hacks, theft, or system errors. It's typically referred to as a cold wallet. However, cold wallets are not a panacea and can still be susceptible to hacks and malware if a user leaves their hardware wallet connected to their computer for extended amounts of time. Moreover, a cold wallet will not protect you against phishing; remember: nobody but you should know your private keys!
Hardware wallets are physical devices that do not rely on the internet for security and are the best options for those who hold a high value of Bitcoin and other cryptos and/or do not intend on trading them often.
Overall, hardware wallets are a preferred method of holding and protecting crypto assets. The likelihood of hacks and loss of said assets are increased when they are left on software wallets that require the internet or a desktop computer to be maintained.
If you are looking for help to store your Bitcoins or other virtual assets securely, feel free to book a private consultation with bitMachina to learn how you can protect yourself from bad actors.
Best Bitcoin Wallets in Canada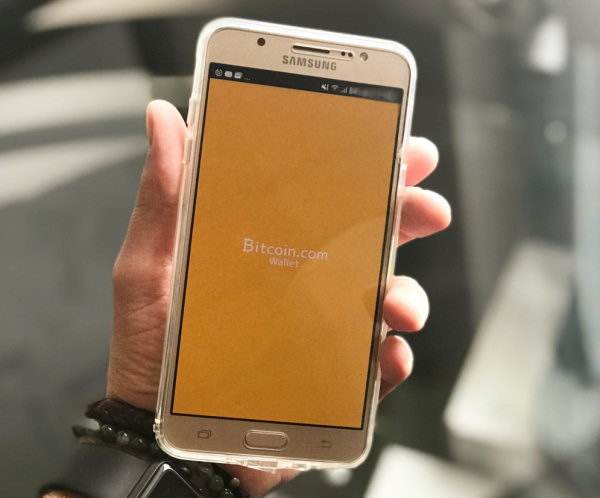 The Bitcoin.com wallet is a popular mobile wallet. Photo credit:
Unsplash
Ledger Nano X
Released in 2019, the Ledger Nano X is one of the most familiar and trusted Bitcoin hardware wallets amongst cryptocurrency enthusiasts.
This USB shaped device can securely store any 100 of the 1000+ supported coins such as Bitcoin, Ethereum, XRP, and Tether. This crypto wallet uses a CC EAL5+ certified secure chip, which stores your sensitive data such as your private keys.
This hardware wallet also utilizes Bluetooth connectivity, which allows for wireless cryptocurrency management, which its predecessor, the Ledger Nano S, does not. This feature allows users to monitor, receive, and send Bitcoins and other crypto directly from the Ledger Live mobile app. If you prefer to monitor your Bitcoins from your computer, the Ledger Nano X comes with a USB cable for easy connection into a PC or Macbook.
See more information about the Ledger Nano X
Trezor Model T
The Trezor Model T crypto wallet, released in 2017, is another popular crypto wallet that can store not only Bitcoin, but 7000+ other digital assets. This is another hardware wallet that protects its users by requiring a custom PIN code to facilitate transactions or any other action within your wallet.
Something unique to the Trezor Model T is that users can create their own 12-24 recovery phrases. The recovery phrase is a set of words that are used by crypto wallets to generate private keys for different blockchains. The Ledger Nano X, for example, provides each user with their already assigned unique recovery phrase.
See more information about the Trezor Model T
Ledger Nano S
The Ledger Nano S is the predecessor of the Ledger Nano X. This hardware wallet is highly rated by its users and is often a cost-effective alternative to the Ledger Nano X. The Ledger Nano S costs $89, and the Ledger Nano X costs $159.
This hardware wallet can store between 3 to 20 digital assets at any given time, depending on how much storage space each application takes. Users of this hardware wallet can choose between any of the supported 1,500+ cryptocurrencies.
See more information about the Ledger Nano S
Binance (Trust Wallet)
The Trust Wallet, which was purchased in 2018 by Binance, a popular crypto exchange, is a mobile-based wallet that can safely store and manage over 160,000+ digital assets, including Bitcoin.
This hot wallet is easy to use and navigate due to its user-friendly interface, targeted towards non-tech-savvy users. Once new users download the Trust Wallet app from the App Store or Trustwallet.com, users will receive their 12-word recovery phrase, which once again, is the only way to recover their digital assets if they lose access to their account.
Trust Wallet also supports the buying and transferring of Bitcoin directly from their app on a smartphone. If a user would like to purchase Bitcoin, they can do so by using a debit or credit card. To transfer Bitcoin off the Trust Wallet, all that is needed is the recipient's Bitcoin address.
Visit Trust Wallet's website
Exodus
The Exodus software wallet is another recommended option for beginners who are looking for a Bitcoin wallet. The Exodus wallet is currently available for desktops and mobile devices (iOS and Android) and supports 115+ crypto assets.
With the Exodus wallet, users can depend on its simplistic interface, as it only has three categories on the mobile app: Portfolio (an overview of a user's digital asset holdings), Wallet (used to send or receive said digital assets), and Exchange (the built-in exchange that allows users to trade between different cryptocurrencies).
The desktop version includes the categories above, as well as Backup (to restore the wallet's password or seed phrase), Settings (to customize the security and design options), Help (helpful videos, FAQ, join Slack chats, or email support), and App Explorer (for other crypto apps available within the Exodus wallet). An added benefit to the Exodus wallet is that users can pair more than one device with the Exodus wallet, making it accessible on both devices.
Visit Exodus' website
Electrum
Created in 2011, Electrum is a Bitcoin software wallet that has a plethora of features but is not entirely user friendly. When setting up this wallet, users must choose between options that can be a bit advanced for the newcomer to the cryptocurrency space. For example, a new user would have to choose between using a Legacy or a Segwit wallet – complicated jargon for a newcomer to the crypto space.
After this process, the main interface is simple. There are tabs to send and receive Bitcoins, as well as the option to view the transaction history and change systems settings.
Electrum also has a Replace by Fee (RBF) feature, which allows users to re-broadcast their transaction with a higher mining fee if their transaction is taking too long to be confirmed on the blockchain network.
Visit Electrum's website
Wealthsimple Crypto
Canadian investment firm Wealthsimple is a familiar option for new Bitcoin investors who already use the platform for buying stocks. As the name hints, Wealthsimple is known for making investing easy by using their trading app – which can be found on iOS and Android app stores.
As of this writing, users can buy and/or sell 30 different digital assets, including Bitcoin, Cardano, and Ethereum. Wealthsimple also markets the fact that they do not charge any fees for deposits, withdrawals, or transactions. The only fee users pay is a trading fee that is taken from the spread on the bid and ask prices that buy and sell orders are confirmed on.
The fee taken from users is what allows Wealthsimple to pay Gemini, their third-party custodian. Gemini maintains $200 million in cold storage insurance coverage.
The downside of using Wealthsimple is that users are unable to withdraw or transfer Bitcoins to another Bitcoin address. Unlike the other Bitcoin wallets mentioned above, the only options users have with their Bitcoins is to buy and sell – no withdrawals allowed. If a user wants to withdraw their profits, they will have to sell their crypto into fiat first. Users who purchase Bitcoin or other crypto assets should also be aware that they do not own their crypto, since they do not own the private key attached to those holdings.
Visit Wealthsimple Crypto's website
What is the best Bitcoin wallet for you?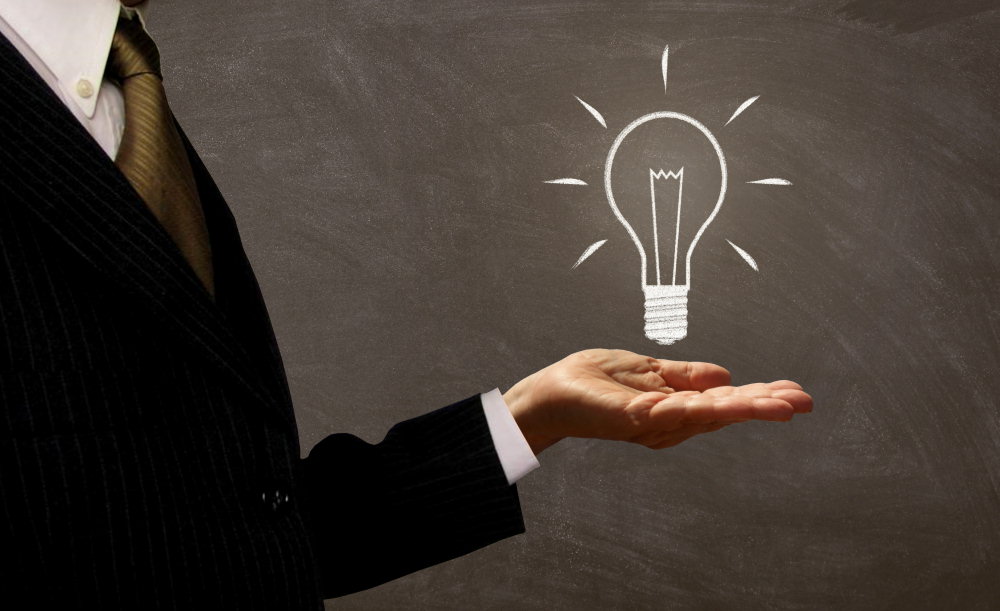 Choosing the right Bitcoin wallet depends on the unique needs of each investor. Photo credit:
Stockvault
Fees and Mark-Ups
Fees are paid by hardware and software wallet users whenever transfers between wallets are done. When transferring Bitcoin between wallets, some wallets will show you the transfer fee and/or will show you exactly how much of the original amount of Bitcoins is still being sent to the recipient's Bitcoin wallet.
The mark-up of Bitcoin's price is also common across Bitcoin wallets. For instance, the Ledger Nano X may show one price for a whole Bitcoin, while Wealthsimple Crypto may show a different price. Also, neither of them could have the same price as what is shown on CoinMarketCap, the most popular price-tracking website for crypto assets. Mark-ups are the easiest way for companies holding crypto wallets to make money.
Supported Coins
With over 14,100+ cryptos currently on the market, choosing a crypto wallet that supports many of those should be considered by any cryptocurrency investor. Some investors care to only invest in the Blue Chip cryptos, such as Bitcoin, Ethereum, and Bitcoin Cash. If that is the case, most, if not all crypto wallets will be potential contenders.
For those who are interested in investing in more speculative cryptocurrencies, like Dogecoin and Shiba Inu, investors will have to consider the supported cryptocurrencies on each wallet, as many crypto wallets are more conservative with their crypto asset listings.
Bitcoin Wallet FAQ
Are crypto wallets safe?
Hardware wallets are significantly safer than software wallets. While software wallets may be easier to manage, they are more susceptible to online hacks. On the other hand, hardware wallets such as the Ledger Nano X and S store your private keys offline, giving users an added layer of protection.
What is the best crypto wallet in Canada?
Determining which crypto wallet is the best will depend on the needs of each user. If someone is new to Bitcoin and would like their investment to be as safe as possible, the Ledger Nano X may be the best option.
While the Ledger Nano X currently costs $159 before taxes, the plethora of digital assets available and the high level of security makes it worth investing in for the serious investors. If a user has a larger budget, they may opt to invest in two hardware wallets over just one so they can split up their crypto holdings between both wallets.
If a user intends to sell or buy Bitcoin and/or other crypto assets on a more frequent basis, they may be better off with one or more software wallets over hardware wallets. Most hardware wallets require a computer and the withdrawing of cryptos to an exchange to buy or sell them. Many software wallets, such as the Trust Wallet, can be accessed directly from a mobile phone – making crypto trading a seamless experience.
The ease of sending fiat currency to a bank account from a mobile wallet is something to also be considered when choosing a secure wallet. Some wallets are made to only receive and withdraw cryptocurrency online – which would require users to move them to an exchange to sell them and transfer their fiat to a bank account. Depending on how much fiat a user is withdrawing from an exchange to a bank account, users can expect their transfer to take anywhere from one hour to several business days to be approved.
How much does a Bitcoin wallet cost?
Considering the Bitcoin hardware wallets that are listed above, the costs for each are as such:
Ledger Nano S: $89.00
Ledger Nano X: $159.00
Trezor Model T: $272.00
Sources for this article: Electrum, Exodus, Investopedia, Ledger, Trezor, Trust Wallet, Wealthsimple