The 15 Best Crypto Exchanges in Canada (2022)
Disclosure: we might earn a commission from the products recommended in this article. This allows us to provide you with informative content at no cost to you. We thoroughly do our research to offer you independent and unbiased content.
Choosing a good cryptocurrency exchange is one of the most important steps that a crypto investor must make. Thankfully, Canadians have access to some of the most popular exchanges currently available globally.
Figuring out which exchange is right for you can be a daunting task. With this list, we outline some of the best crypto exchanges with the aim to help you make an informed decision, if you are on the hunt for one.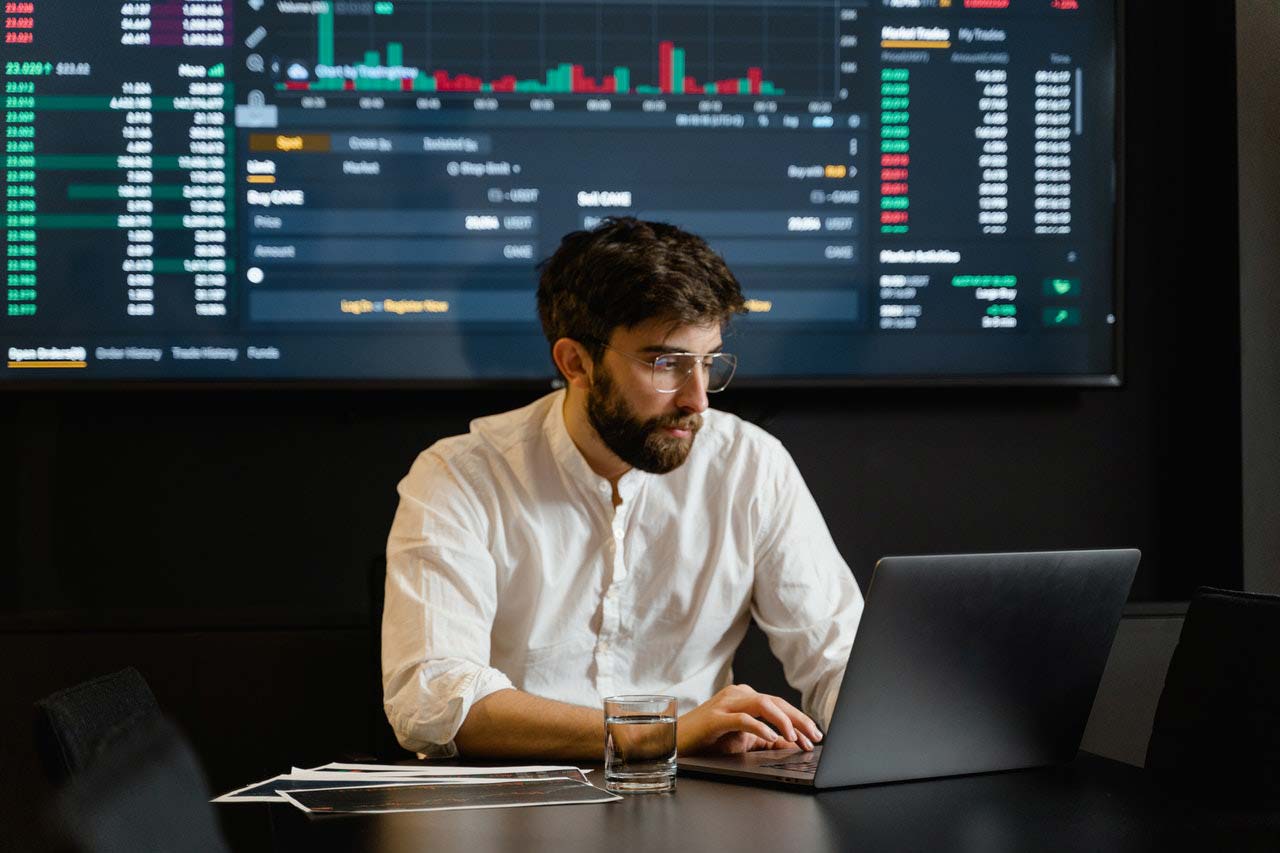 There are many crypto exchanges available to Canadians in 2022. Photo credit:
Pexels
Canadian Bitcoin Exchange Comparison (2022)
Bitbuy
Bitbuy is a Canadian crypto exchange that was founded in 2016. Its headquarters is in Toronto. This exchange currently supports only nine digital assets. These assets are Bitcoin (BTC), Bitcoin Cash (BCH), Ethereum (ETH), Litecoin (LTC), Ripple (XRP), Stellar (XLM), EOS, AAVE, and Chainlink (LINK).
Bitbuy is one of the most secure platforms available to Canadian investors. With over 4 billion dollars traded, Bitbuy protects their users' crypto by securing 99% of their crypto in their cold storage. Their insurance policy is provided by BitGo.
Bitbuy is also a regulated exchange, which means that it is a registered money service business (MSB) under FINTRAC, The Financial Transactions and Reports Analysis Centre of Canada.
Bitbuy prides itself on being transparent about their funding options and fees for their customers.
If you would like to deposit Canadian Dollars onto the platform, the fees are as follows:
| Payment Method | Fee |
| --- | --- |
| Interac e-Transfer | 1.5% |
| Bank Wire | 0.5% |
To withdraw Canadian dollars onto the platform, the fees are as follows:
| Payout Method | Fee |
| --- | --- |
| Interac e-Transfer | 1.5% |
| Bank Wire | 1.0% |
If a user is depositing digital currency from another wallet address, there is no fee. If they are withdrawing a digital currency, they have to pay a fixed fee that varies depending on the coin:
| Coin | Fee |
| --- | --- |
| Bitcoin | 0.00025 BTC |
| Ethereum | 0.005 ETH |
| Litecoin | 0.02 LTC |
| Bitcoin Cash | 0.001 BCH |
| Stellar | 0.02 XLM |
| Ripple | 0.02 XRP |
| EOS | 0.02 EOS |
| Chainlink | 0.3 LINK |
| AAVE | 0.05 AAVE |
Crypto investors can also trade their digital assets on either Bitbuy Express or Bitbuy Pro. The Bitbuy Express platform is tailored for beginner investors, and it keeps the features simple with a buy and sell option, as well as a deposit and withdrawal option. Outside of that, investors who would prefer more features and intend on trading frequently can opt for Bitbuy Pro Trade.
If you are encountering issues when trying to fund your account or complete the verification process, book a consultation with a member of our team and learn how we can assist you.
NDAX
The National Digital Asset Exchange (NDAX) is a Canadian cryptocurrency exchange, founded in Calgary, that offers over 20 of the most popular cryptocurrencies to its users. Some of these include Bitcoin (BTC), Ethereum (ETH), Ripple (XRP), and Dogecoin (DOGE). Most of these digital assets are held offline in a cold storage provided by Ledger Vault, the global leader in security for cryptocurrencies.
NDAX is one of the many Canadian exchanges that are registered with FINTRAC as an MSB. Therefore, standard information such as a valid government-issued ID is required. Verification is usually completed instantly or within one business day.
Users can deposit Canadian dollars into their NDAX account through Interac e-Transfers, wire transfers and bank drafts at no cost to them. They can withdraw Canadian dollars through direct bank deposits and wire transfers, but there is a $25 flat fee. Users have to pay a fee for crypto withdrawals, but that depends on the crypto being withdrawn. For example, if withdrawing Bitcoin, the fee is 0.000399 BTC. If XRP, it will cost 3 XRP.
Their trading fee for buying and selling is a flat rate of 0.20%. If users want advanced trading, various order types are also available.
Overall, NDAX is a great option for cost-conscious cryptocurrency investors.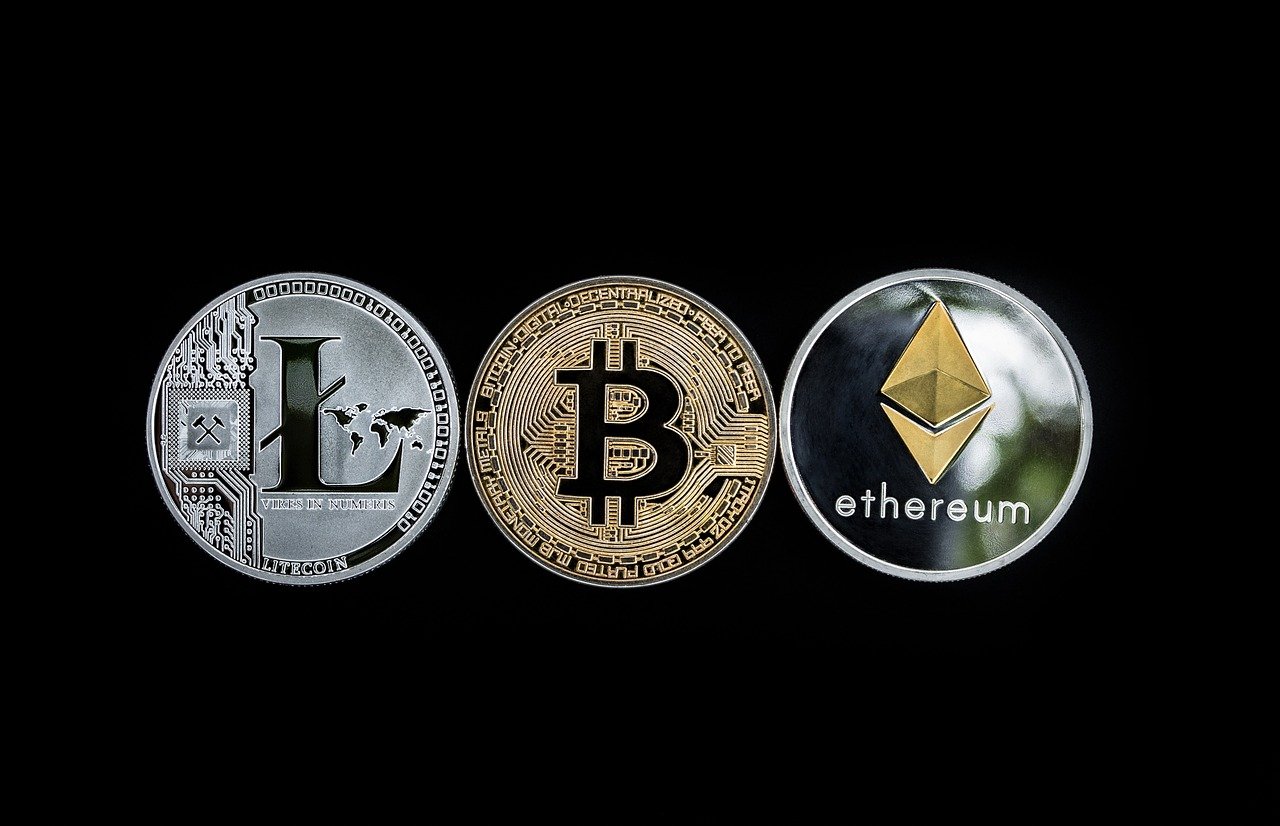 Most, if not all crypto exchanges offer Litecoin, Bitcoin, and Ethereum as tradable assets. Photo credit:
Pixabay
Binance
Founded in 2017, Binance is the largest cryptocurrency exchange in the world by trading volume. There are hundreds of cryptocurrencies available to trade including popular cryptos such as Bitcoin (BTC), Bitcoin Cash (BCH), Cardano (ADA), Chainlink (LINK), Dogecoin (DOGE) and Ethereum (ETH). This exchange also carries trading pairs for small-cap cryptocurrencies like COTI, 1INCH, and Trust Wallet Token (TWT). Their platform can be used on a desktop, mobile device or through their website – so users have varied options based on their needs.
Canadian users can deposit Canadian fiat using third-party services Simplex and Banxa. Through these services, users can deposit funds by debit and credit cards, but banks may reject the transactions. More recently, Ontario has banned the use of the Binance platform, but as of this writing, Binance is still available in other provinces.
The easiest way to use Binance would be to purchase cryptocurrency on a Canadian exchange then transfer that crypto onto Binance's platform – which is free for deposits. The same goes for withdrawing. Canadians are unable to withdraw their profits from Binance directly into a bank account, so Canadian users should first withdraw their crypto to a Canadian exchange, sell their crypto into fiat, then withdraw that fiat to their bank accounts.
Binance has many altcoins that are unavailable on other platforms. So, if a user hopes to have some exposure in cryptos that are not amongst the most well-known large-cap ones such as Bitcoin and Ethereum, Binance may be a good choice. Binance also has trading fees as low as 0.1%. If a user makes trades using BNB (Binance Coin), they can take advantage of trading discounts as well.
Regarding safety, Binance encourages its users to set up two-factor authentication (2FA) to protect themselves from hacks and unauthorized transactions. Regrettably, Binance was hacked in 2019, where hackers stole $40 million worth of Bitcoin from Binance's hot wallet. Leaving your crypto on any exchange is always a risk and is worth consideration when choosing where to store your crypto. It is always best to balance the amount of crypto you have on exchanges and in a cold storage wallet, such as the Ledger Nano S.
Binance is a great option for investors who would like to dabble in lesser-known altcoins and enjoy using advanced features, such as detailed charts. The trading fees are considerably low compared to other exchanges at 0.1%, so this is an exchange worth exploring.
CoinSmart
CoinSmart is a cryptocurrency exchange based in Toronto. CoinSmart offers fast ID verification and a user-friendly interface while priding itself in its top-level security for their users' crypto. The available cryptocurrencies are Bitcoin (BTC), Ethereum (ETH), Litecoin (LTC), USDC, Bitcoin Cash (BCH), EOS, Stellar (XLM), Cardano (ADA), Dogecoin (DOGE), Polkadot (DOT), Shiba Inu (SHIB), Chainlink (LINK) and Uniswap (UNI).
CoinSmart's fees are nothing to get excited about, but they are in-line with most exchanges. For Canadian Dollars deposits, there are no fees with a bank wire or draft, but these options require a minimum deposit of $10,000 and $500, respectively. If depositing with an Interac e-Transfer, there are no fees if users deposit $2,000 or more. Anything less will have a 1.5% fee – and the minimum amount is $100. If a user wants to use a credit or debit card, the fee can be up to 6% and the minimum funding amount is $100.
Meanwhile for Canadian Dollar withdrawals there is a 1% fee with a $15 minimum for both bank wire and electronic funds transfer methods. Both options can take anywhere from 1-5 business days to process. Crypto withdrawals incur a flat fee that varies depending on the crypto asset. For example, the Bitcoin withdrawal fee is 0.00025 BTC and the Stellar withdrawal fee is 0.00003 XLM. Trading fees are a flat fee of 0.20% for a single trade and 0.30% for a double trade. They also have CS Premium, which is a separate platform for experienced and higher volume traders who would like more personalised services.
MyBTC
MyBTC is a Canadian cryptocurrency brokerage that only facilitates Bitcoin purchases. Users can buy Bitcoin with Interac e-Transfer, credit or debit card, bank wire, or cash.
To buy Bitcoin from MyBTC, new users will have to complete ID verification online or at a Canada Post location. Once a user creates an account and completes that verification, they can deposit funds into their account and use that balance to order and receive their bitcoins. Since MyBTC is a brokerage rather than a custodian for crypto, once you purchase your Bitcoin, it will be sent directly to your Bitcoin wallet.
The fees for buying Bitcoin are as follows:
| Payment Method | Fee |
| --- | --- |
| Interac e-Transfer | 7.75% or $10.00, whichever is greater |
| Bank Wire | 4.75% |
| Flexepin | 9.75% or $5.00, whichever is greater |
| Cash or Debit | 9.75% or $10.00, whichever is greater |
| Credit Card | 9.75% |
MyBTC is a good option for users who do not trade Bitcoin frequently. If you prefer to keep most or all your crypto off exchanges, MyBTC may be a good option for you. While this is the case, the fees are quite high, so if you intend on using Bitcoin for more than just buying and holding, it may be worth considering another platform to purchase it.
Some exchanges have mobile apps, which allow users to invest from anywhere. Photo credit:
Pexels
Kraken
Founded in 2011, Kraken is a United States-based crypto exchange that Canadians can use. Kraken is one of the top 5 largest crypto exchanges in the world, and they currently have over 50 cryptocurrencies available to Canadian users. Some of these include Monero (XMR), Polkadot (DOT), and Bitcoin (BTC).
For their "Starter" account, which is their most basic level, new users will have to provide their email address, date of birth, home address, and a few other details. As a new crypto investor, users will have a little bit of trouble funding their account with Canadian Dollars. To do so, the only options are by a domestic wire transfer (free of cost, not including the bank's fee) or an in-person cash or debit payment at a Canada Post location.
Withdrawing Canadian Dollars is easier, as users can withdraw using an EFT (electronic funds transfer) or a wire transfer. The fee for that is 0.25% and can take between 2-5 business days to reach their bank account. If withdrawing crypto, Kraken charges a flat fee, depending on what crypto it is. For example, a Bitcoin withdrawal will cost 0.00015 BTC and an Ethereum withdrawal will cost 0.0035 ETH. Trading fees are inexpensive. These can range between 0% to 0.26%.
While the funding part of Kraken is tasking, there are other features to Kraken that make it attractive. One thing that Kraken has over many other exchanges is that it is one of the oldest and most trusted exchanges since it has never been hacked nor has it experienced any data leaks. They also offer around-the-clock customer support to help Canadian crypto users who have any issues with their accounts.
Coinbase
Coinbase, founded in 2012, is one of the most popular U.S. cryptocurrency exchanges and has recently become more of a household name after they went public on the stock market in April 2021. They currently have over 50 million users globally.
Coinbase currently has over 75 cryptocurrencies (BTC, ETH, XLM, etc.) and caters to both beginner and advanced traders with their Coinbase Pro platform. However, Coinbase has high fees and limited funding options for Canadians. As of this writing, Canadians can only buy crypto with a debit card, which has a 4% fee. If Canadian users want to withdraw their funds, the only option is by PayPal.
To open an account, users must provide their name, address, date of birth, occupation, government-issued ID, and a few other pieces of information. Once approved, users can begin funding and investing on either Coinbase's mobile app or their web app. Coinbase offers an extremely easy-to-use exchange, which allows the everyday person to begin investing quickly.
Coinbase has its own insurance in case of hacks, and the cash is stored in Federal Deposit Insurance Corporation (FDIC)-insured bank accounts.
As mentioned before, Coinbase offers Coinbase Pro, which has the same fee structure but adds more advanced features such as charts and indicators. Although Coinbase is a familiar name and has low barriers to entry, it is not the best option for Canadian users due to the fees and limited funding and withdrawing options.
Shakepay
Founded in 2015, Montreal-based technology company Shakepay allows Canadians to buy and sell solely Bitcoin and Ethereum. Shakepay has served over 600,000 Canadians and over $3 billion worth of crypto have passed through this exchange.
With government-issued ID, users have instant verification when signing up with Shakepay. Due to the limited cryptocurrency options, the platform has a very user-friendly trading interface.
Shakepay does not charge a commission for buying, selling, or transferring crypto. Instead, they add a variable price spread that can go up to 3%.
If a user wants to deposit or withdraw Canadian Dollars by Interac e-Transfer or wire transfer, there are still no fees. Some banks may still charge you for each transaction associated with Shakepay.
Shakepay has both a FINTRAC and AMF (Autorité des marchés financiers) registrations. They also have most of their digital currencies stored offline and are backed by a registered broker, Aon, and underwritten by insurers at Lloyds of London. This level of insurance is aimed to build trust with Shakepay and its users.
For new or seasoned cryptocurrency investors who only intend on buying and selling Ethereum and Bitcoin and prefer basic capability over advanced tools and features, Shakepay is a great option.
Bittrex
Bittrex is among the top 20 crypto exchanges in the world. Founded in 2014, this U.S. based exchange has a stellar history with no records of hacks or reputation disruptions. Bittrex has and continues to keep security as a top priority. Aside from that, Bittrex supports over 300+ cryptocurrencies with a flat rate of 0.25% on all trades and no fees on deposits and withdrawals.
If a user would like to use Bittrex's exchange, they will have to first sign up on Bittrex's mobile app or website. Once your verification is approved, users can deposit cryptocurrency into their account from another wallet. It is worth knowing that Bittrex only accepts USD.
The platform itself is simple to use, although if withdrawing, Canadian users may need to transfer funds to a different exchange that supports Canadian Dollar withdrawals.
There are other exchanges that are more supportive to Canadian users than Bittrex. If necessary, the best practice would be to trade crypto on Bittrex then withdraw that crypto into a Canadian crypto exchange.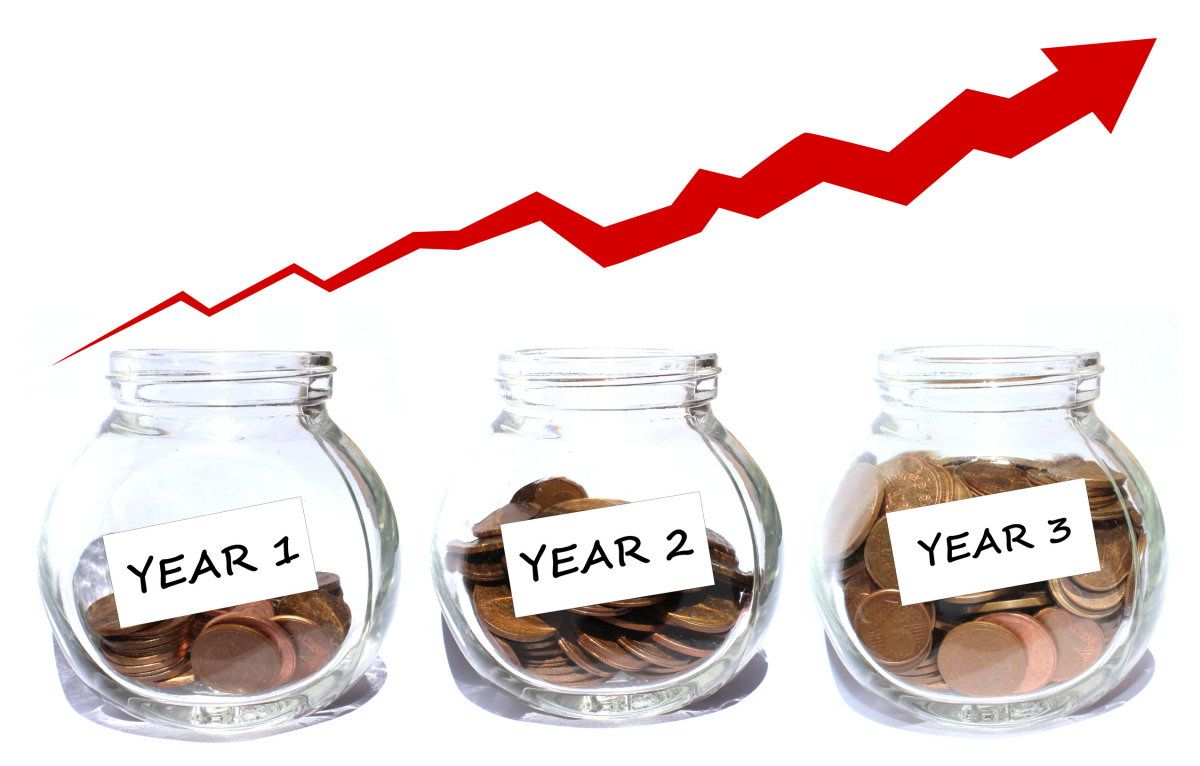 Buying cryptocurrency is a good option for long-term investment growth. Photo credit:
Stockvault
Newton
Newton is a Canadian cryptocurrency exchange founded in 2018 with over 40 crypto assets to trade from, including Bitcoin (BTC), Ripple (XRP), and Sushi Swap (SUSHI). Newton is currently available on mobile phones as well as the web, and they are a FINTRAC registered MSB with no-fee trading. Instead of charging their users a fee, they use a spread that they aim to keep between 0.5% and 0.7%.
New users can sign up and start investing within minutes after Newton verifies their identity with government-issued IDs. Once verified, users can fund their account using Interac e-Transfer, wire transfer, or crypto deposits from other exchanges. Newton does not charge any fees for depositing or withdrawing funds when using Interac e-Transfer. If withdrawing a cryptocurrency, the fee is calculated based on a variable that is determined by the transaction and the blockchain fee at the time of the withdrawal. Newton will cover the first $5 of the fee. Newton also stores their users' digital assets offline using Balance, a Canadian insured digital asset custodian.
Newton is suitable for beginners since their platform is user-friendly with low fees and is compatible on multiple devices. If users want a more advanced option, there is Newton Pro. This API offers 0.1% spreads, larger liquidity, and over 100 crypto pairs to choose from. To use this API, you will need to request it through the web app.
Wealthsimple Crypto
While financial technology company Wealthsimple has been around since 2014, Wealthsimple Crypto was launched in 2020. This platform is one of the most popular Canadian cryptocurrency apps for investors who are new to the cryptocurrency space and who may already use the Wealthsimple mobile or desktop app to invest in stocks. With over $10 billion in assets under management, Wealthsimple Crypto is a familiar name and has attracted a lot of younger investors.
As of this writing, Wealthsimple Crypto has over 30 available crypto assets to buy. Some of these include Decentraland (MANA), Chainlink (LINK), and of course, Bitcoin (BTC). The platform recently introduced crypto wallets, which means that instead of only being able to buy and sell crypto within the app, users can now deposit their crypto from other exchanges into their wallets on Wealthsimple.
Although Wealthsimple does not charge any fees to deposit or withdraw funds, buying or selling crypto will include a spread that varies between 1.5% and 2% – which is rather high. If you intend on keeping your crypto on this platform, it's worth knowing that most of Wealthsimple's crypto is stored in Gemini, a trusted cryptocurrency exchange.
All in all, Wealthsimple Crypto is great for investors who enjoy the concept of investing in crypto and stocks in the same place. Integrating both investment types is a good way to track one's portfolio and have congruity amongst new investments and traditional investments.
Coinsquare
Founded in 2014, Coinsquare is a Canadian crypto exchange that has had a troubled past. In 2020, Coinsquare was found to have participated in market manipulation of over $1.3 billion. Coinsquare has changed management and hopes to get back on track.
If you are interested in using Coinsquare, know that it is still registered as a MSB under FINTRAC and 95% of its digital currencies are held in cold storage. Besides this, there aren't many details regarding their security features, outside of allowing their customers to protect their accounts with a 2FA method.
To use this platform, new users must provide the same verification as other exchanges (verified ID, legal name, address, date of birth, etc.)
Coinsquare is a user-friendly app for all skill levels. They have a website with 9 cryptocurrencies available to trade. These include Bitcoin (BTC), Ethereum (ETH), Stellar (XLM), and a few others.
If users want to fund their account with Canadian Dollars, they can do so for free by Interac e-Transfer or a wire transfer. The minimum amounts are $20 and $10,000, respectively. To withdraw their Canadian Dollars, users can do a direct bank deposit or a wire transfer with a 2% fee.
If users want to deposit crypto, there is no fee. Withdrawing crypto does incur a fixed fee. The fees are listed below:
| Coin | Fee |
| --- | --- |
| Bitcoin | 0.0005 BTC |
| Bitcoin ABC/SV | 0.001 BAB/BSV |
| Ethereum | 0.005 ETH |
| Ethereum Classic | 0.005 ETC |
| DASH | 0.002 DASH |
| Dogecoin | 2.0 DOGE |
| Litecoin | 0.02 LTC |
| Ripple | 0.5 XRP |
| Stellar | 0.5 XLM |
Netcoins
Founded in 2014, Netcoins is a Canadian cryptocurrency platform and was one of the first financial technology companies to operate Bitcoin ATMs. Netcoins is owned by BIGG Digital Assets, a company that is traded on the CSE under the ticker symbol "BIGG".
This user-friendly platform supports the trading of 10 digital currencies: Bitcoin (BTC), Ethereum (ETH), Ripple (XRP), Litecoin (LTC), Bitcoin Cash (BCH), USD Coin (USDC), Stellar (XLM), Algorand (ALGO), EOS and QCAD. Users have the option to use their web app or their mobile app.
Netcoins is a registered Money Service Business (MSB) with FINTRAC. Therefore, new users will have to provide a government-issued ID to use the platform. Once confirmed, users can make easy purchases and trades with a single click.
If funding Canadian Dollars, the options are Interac e-Transfer, online bill payment, or a bank wire. All three options are free and have a minimum funding of $10, $50, and $500, respectively. Crypto deposits are also free. Once funds are deposited, users can trade with a flat fee of 0.50% when selling or buying.
Fiat withdrawals are free; however, you pay a fee when withdrawing crypto to another platform or a cold wallet. The fees for crypto withdrawals are below:
| Coin | Fee |
| --- | --- |
| Bitcoin | 0.0005 BTC |
| Ethereum | 0.005 ETH |
| Ripple | 0 XRP |
| Litecoin | 0.02 LTC |
| Bitcoin Cash | 0.001 BCH |
| USD Coin | 20 USDC |
| Stellar | 1 XLM |
| Algorand | 1 ALGO |
| EOS | 1 EOS |
| QCAD | 0 QCAD |
Overall, this platform is beneficial to beginner investors, since they do not have advanced tools or features. If you require detailed charts and other tools for serious trading, this platform may not be useful to you.
Mogo
MogoCrypto is a relatively new crypto exchange that is owned by Mogo Inc., a Canadian fintech conglomerate that's traded on the NASDAQ and the Toronto Stock Exchange. MogoCrypto only allows users to buy and sell Bitcoin. Mogo is also registered as a MSB under FINTRAC. 95% of the Bitcoin on Mogo is in cold storage for security.
After completing a verification process, Canadian Dollar deposits can be done using Interac e-Transfer. Withdrawals are also supported using direct deposits. Both methods have no fees attached to them.
The trading fee is a flat 1% when buying or selling Bitcoin. Users can confirm the fees before a trade is officially put through. Another feature of Mogo is that MogoCrypto pays 0.5% cashback in Bitcoin on all trades when you trade more than $10,000 in a month.
Mogo can be suitable for investors who only want to purchase Bitcoin and do not mind the 1% trading fee. Users should be aware that they might also be charged an exchange partner fee, which is a fee charged by Coinsquare Ltd, the exchange on which Mogo relies to allow Bitcoin transactions.
Coinberry
Based in Toronto, Coinberry is a Canadian cryptocurrency platform, founded in 2017. Users can use Coinberry's platform on their designated website on desktops or their mobile app on iPhones and Android devices.
The platform currently supports a plethora of popular cryptocurrencies, including AAVE, Balancer (BAL), Basic Attention Token (BAT), Bitcoin (BTC), Bitcoin Cash (BCH), Cardano (ADA), Chainlink (LINK), Dogecoin (DOGE), Ethereum (ETH), Polkadot (DOT), and several others.
Coinberry is also registered with FINTRAC as a MSB, so users can feel comfortable using this platform. Coinberry also protects their digital assets and data by using a digital asset custodian, Gemini, to insure up to 200 million dollars for added security.
Coinberry became a household name in 2019 when they partnered with the Town of Innisfil in Ontario to allow property taxes to be paid using Bitcoin. The City of Richmond Hill, also in Ontario, was soon to follow in the same year, currently completing negotiations. This further legitimized the cryptocurrency exchange.
Due to their compliance with the financial rules and regulations in Canada, Coinberry has a standard verification process, which may require a government-issued ID (e.g., drivers' license or passport) and a photo of yourself. Once a user is verified, they can fund their account using Interac e-Transfer, bank wire and crypto.
Coinberry does not carry a fee for fiat deposits and withdrawals. They also do not have a fee for crypto deposits. The only crypto assets that Coinberry allows users to withdraw are Bitcoin (BTC), Ethereum (ETH), Litecoin (LTC), and XRP. Litecoin (LTC) has a fixed fee of 0.02 LTC, while BTC, ETH, and XRP fees are based on the current network activity on the blockchain.
Users should note that Coinberry has a spread of up to 2.5% per order that fluctuates based on the market.
Coinberry is a great option for those who already use the platform and its products to pay their taxes. Coinberry is also good as it is extremely safe and has added clout from its participation in bringing crypto into the real world with practical use.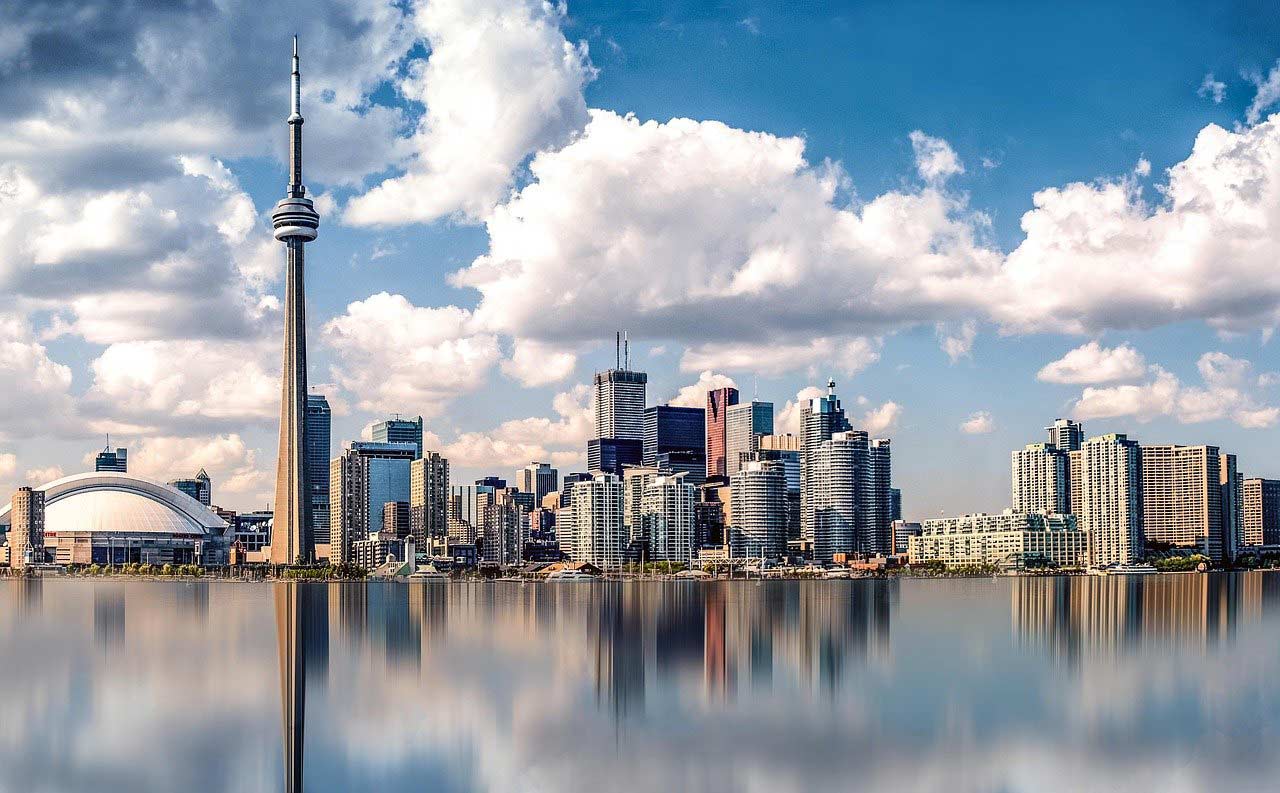 Canada has many cryptocurrency exchanges. Several are in Toronto. Photo credit:
Pixabay
What Are Cryptocurrency Exchanges?
Cryptocurrency exchanges are like stockbrokers such as TD Webbroker or Questrade. These exchanges allow their users to buy, sell, and trade digital currencies like Bitcoin, Ethereum, and Litecoin using fiat currencies or other cryptocurrencies.
A cryptocurrency exchange can come in the form of a solely online entity or a physical brick and-mortar business. If it is an online entity, funds are moved electronically from fiat into crypto. If it is a brick-and-mortar business, more varied traditional payment methods can be used to facilitate transactions – such as cash to crypto, or gold to crypto.
Traditional vs Peer-to-Peer
Traditional exchanges are operated by companies and financial institutions, like Binance or Coinbase. These platforms allow their users to buy and sell cryptocurrencies using various traditional payment methods, such as credit and debit cards, bank transfers, or other third-party providers. When orders are made, an automated system executes the trade and users see the increase or decrease in their balance once the order settles. When using a traditional exchange, banks and other financial institutions can see when a crypto investor is depositing or withdrawing fiat from/to a cryptocurrency exchange.
Before traditional exchanges became popular amongst crypto enthusiasts, cryptocurrency traders were using Peer-to-peer (P2P) marketplaces to buy and sell their bitcoins for fiat. P2P markets are the opposite of traditional exchanges since users must manually choose their preferred offer and trade directly with a counterparty.
Some crypto enthusiasts may prefer a P2P market because there is more freedom to choose between different rates and payment methods with lower fees. P2P marketplaces also allow cash transactions, where two parties can meet in person to complete said transactions.
Although users have more freedom using a P2P marketplace, there aren't always high-quality offers. Also, there is an increased security risk for cash transactions.
Decentralized vs Centralized
A centralized exchange operates like how banks do. These exchanges have a CEO or owner, and they follow the rules and regulations within their jurisdiction. What this means for investors using a centralized exchange is that they will most likely have to share personal information to use their platform. This information may come in the form of valid government-issued ID, proof of address, and a Social Insurance Number.
A decentralized exchange (DEX) is one that allows the user to stay anonymous and control their crypto funds. Decentralized exchanges usually do not have a central authority involved, so new users can sign up and start trading without any identity verification. In a centralized exchange, the ownership of the crypto in a user's account is held by the exchange completely. This allows for faster transactions without verification from the user themselves. In a decentralized exchange, the user owns their crypto fully.
Choosing either the best decentralized or centralized exchange is going to depend on the need of the user. If you choose to use a decentralized exchange, there can be a lot more risk, as everything is done by the user. On the other hand, centralized exchanges are not devoid of issues. Some of the most popular centralized exchanges have been hacked in the past. For example, between March and May of 2020, hackers successfully stole cryptocurrency from over 6,000 Coinbase users by using a flaw found in their two-factor authentication system.
What this means is that no matter what insurance or safety measure an exchange may take, your cryptocurrency can still be stolen. The only way for your crypto assets to be most secured is for them to be held offline in a cold storage. Some options include the Ledger Nano S and the Trezor Model T.
When you buy your crypto through an exchange and leave it on there, you in fact do not own the crypto. Once you move your crypto offline or to a hardware wallet, for example, you own the private keys, and thus, own the crypto. This gives rise to the saying: "Not your keys, Not your crypto".
Good Features to Look For
When you are looking for a cryptocurrency exchange to invest with, there are many features that can be considered before you sign up with one. Ultimately, the ones of most importance will depend on what your goal is for investing in cryptocurrencies. Some may care more about the variety of cryptos available to buy than how compliant an exchange is to the rules of their jurisdiction.
Here are some features worth considering when choosing a cryptocurrency exchange.
KYC Protocols and/or Registered with FINTRAC
Privacy is a reoccurring topic of discussion regarding crypto, but it is very important to use exchanges that rely on KYC protocols. KYC stands for "Know Your Customer" and means that the platform requires the identity of the individuals using their platform. A platform that doesn't practice KYC protocols might be used for money laundering and other illegal activities that can lower the trustworthiness of an exchange and maybe even have it shut down in the future. What this also means is that you are not hiding the income and profits you may be making from the government, ensuring that you are kept out of trouble down the line as well.
The safest exchanges also will be registered with FINTRAC as a Money Service Business, or MSB. If they are not, it is worth inquiring as to why that is.
Trustworthy
The best exchanges are the ones where you know that you are safe to make trades and can feel comfortable to keep your crypto assets and fiat on their exchange. It is smart to do as much research as you can on any exchange before you use it. If there are reviews that challenge the integrity of the exchange, stay away.
Safe and Secure
What this means is that you should be able to use your choice of exchange without the worry of your funds and crypto being hacked and stolen by third parties due to the negligence of the exchange.
Popularity
Choosing an exchange that is popular is important. Many websites have lists of popular exchanges based on their trading volume. If the exchange you're looking into has low trading volume or if no one talks about it, it may be best to stay clear of it. The more trading volume an exchange has, the more popular it is. Currently, a few of the most popular crypto exchanges in the world are Binance, Coinbase, and Kraken.
Transparency
Cryptocurrency exchanges that keep their fees transparent are worth looking into, because that lowers the chance of fraudulence behind the scenes. If an exchange you're researching doesn't share the fees for trades, deposits, or withdrawals, look for something else.
User-Friendly
Investing in cryptocurrency should not be a hard task. Finding a user-friendly exchange can make a new investor's experience seamless and worry-free. Some of the top exchanges have both a basic exchange for the beginner user and an advanced option for those who want to have more features that are not simply "buy" and "sell". Having the option to use a simpler interface is a feature every cryptocurrency exchange should have.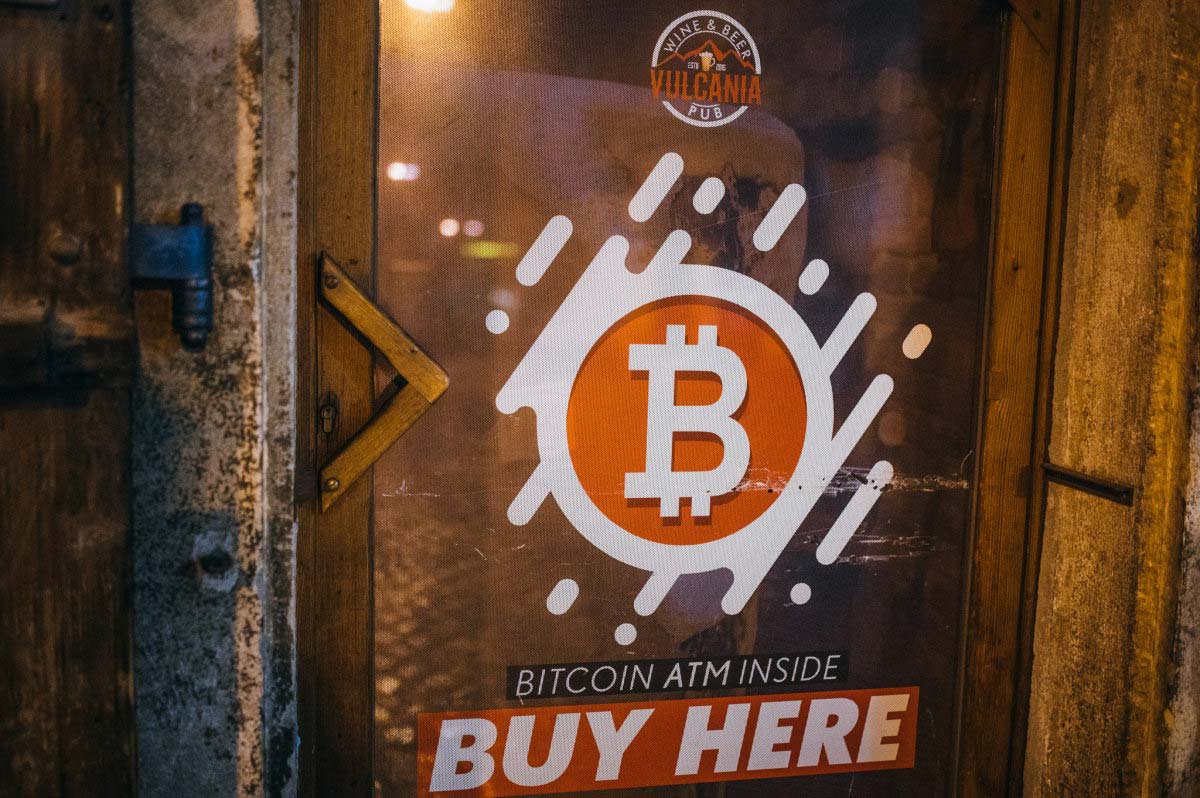 Cryptocurrency investors can purchase Bitcoin from a Bitcoin ATM. Photo credit:
Flickr
FAQs
What is the best crypto app in Canada?
Determining what the best crypto app in Canada is depends on the needs of the user. If you care about buying the most well-known cryptos (BTC, XRP, ETH) and you don't care for a complex trading platform, Bitbuy is a good option. If you want to be exposed to all the hottest and most volatile altcoins like Shiba Inu, Dogecoin, and Filecoin, Kraken may be the option for you.
Which crypto exchange has the lowest fees in Canada?
NDAX currently has the lowest fees in Canada. Their trading fee is 0.2%. Fiat deposits are free.
Which crypto platform is best in Canada?
Newton has quite the promising platform. It is user-friendly, offers over 40+ cryptocurrencies, and Canadians can fund their accounts using Interac e-Transfers, wire transfers, and crypto deposits. It is also registered as a MSB with FINTRAC.
What are the safest cryptocurrency exchanges?
The safest cryptocurrency exchanges are any that are registered with FINTRAC as a Money Service Business, keep majority of their crypto in cold wallets, and are transparent with their fees.
Where can I buy crypto in Canada?
You can buy crypto from any of the cryptocurrency exchanges and brokerages above. You can also buy crypto from bitMachina's Bitcoin ATMs and Bitcoin Counters.
Sources for this article: Binance, Bitbuy, Bittrex, Coinberry, Coinbase, CoinSmart, Coinsquare, Forbes, Kraken, Medium, Mogo, MyBTC, Nasdaq, NDAX, Netcoins, Newton, Shakepay, Wealthsimple Crypto