How to Cash out Bitcoin in Canada
Canadians have many options for cashing out on their Bitcoins. Follow this step by step guide for more information.
Disclosure: we might earn a commission from the products recommended in this article. This allows us to provide you with informative content at no cost to you. We thoroughly do our research to offer you independent and unbiased content.
Step by Step Guide to Selling Bitcoin in Canada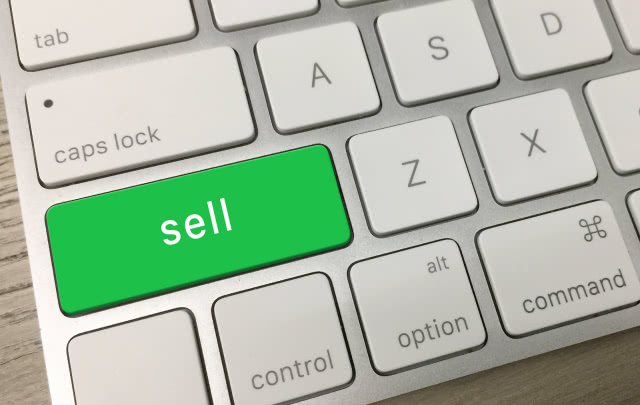 You can sell your Bitcoin for either fiat currency or another cryptocurrency. Source of image: CreditDebitPro on
VisualHunt
/ CC BY 2.0
Are you a Canadian resident interested in selling your Bitcoins? Would you like to know what direction to take based on your needs? If so, this guide helps you find the most cost-effective and safe way to change your money.
Selling Bitcoin for Canadian dollars
Selling your Bitcoins for Canadian dollars is easier than you think! Within a few clicks, you can sell your Bitcoins on a cryptocurrency exchange and receive a wire on your bank account in the following days. Also, just pressing a few buttons at a Bitcoin ATM can give you cold, hard cash.
Selling Bitcoin for cryptocurrency
If you are interested in converting your Bitcoins to another cryptocurrency, the most feasible option is via cryptocurrency exchanges. Other digital currencies are available there and they may provide additional investment opportunities.
What is the best way to sell Bitcoin?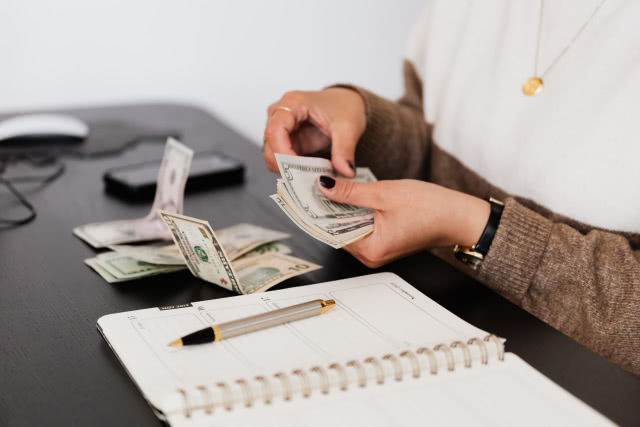 Each individual may require a different outcome when selling Bitcoin. Photo by Karolina Grabowska from
Pexels
If you want to sell your Bitcoins, there are a few questions to help you find the most appropriate way.
Do you want to convert Bitcoins to Canadian dollars or to another cryptocurrency?
How quickly do you need the other currency?
Do you want your money in physical cash or deposited directly to your bank account?
Are you willing to accept a conversion rate that might be well below market price or would you prefer to bargain?
Depending on your answer, certain options will be better than others.
Selling Bitcoin: What are the options?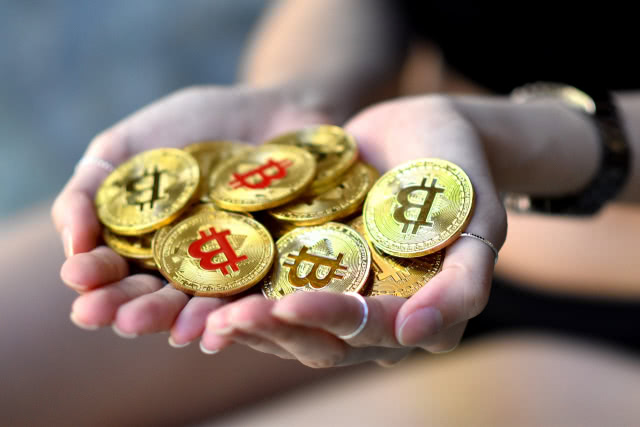 Bitcoins can be sold in-person at Bitcoin ATMs or online through exchanges. Source of Image: Bianca Holland from
Pixabay
Cryptocurrency Markets
A cryptocurrency exchange is a market that allows customers to trade in a particular cryptocurrency or to sell for a traditional legal tender. Markets are good options if you want to exchange your Bitcoins for another cryptocurrency for investment purposes. Here are two popular options.
Ndax.io
National Digital Asset Exchange is based in Canada and offers cryptocurrency trading. It is also a registered money service business (MSB) with The Financial Transactions and Reports Analysis Centre of Canada (FINTRAC). NDAX supports several withdrawal methods. To move Bitcoins to your bank and thus convert them into Canadian dollars via direct deposit, the flat rate is $25 and can take up to two business days. Fees vary for converting to cryptocurrencies, but transactions are instant.
Go to Ndax.io's website
Coinberry
Coinberry is based in Toronto and charges a trading fee of about 0.5% when you convert your Bitcoins to Canadian dollars. You can then withdraw your money through Interac e-Transfers and wire transfers. The minimum withdrawal is set at $100 for Interac e-Transfers and $10,000 for wire transfers whereas the maximum is set at $5,000 and $500,000 respectively. Coinberry does not charge any withdrawal fee, so you get to keep more of your money.
Go to Coinberry's website
Bitcoin ATMs
A Bitcoin ATM is the most convenient way to cash out your Bitcoins. The process of selling your Bitcoins can typically take 10 to 15 minutes. Yet, when many transactions are being processed on the network at a given time, like during the Bitcoin bull run of 2017, transactions may take hours. Also, when choosing a Bitcoin machine, consider the minimum and maximum transaction limits. Some Bitcoin ATMs have a transaction withdrawal limit of $4,000, while for others it may be $10,000. Customers using a bitMachina ATM, for example, can withdraw up to $4,995 per 24 hours. The ATMs can be found in city of Ottawa.
View the Bitcoin ATMs located in Ottawa
Cryptocurrency Brokers
A cryptocurrency broker is the middleman between a customer and a cryptocurrency exchange. Brokers can benefit new traders or investors, as they do all the work. Selling through a broker is both easier and more user-friendly since you can reach them by phone, email, or live chat. Due to the convenience factor, fees for a broker are generally higher than at a cryptocurrency exchange.
Peer-to-Peer
LocalBitcoins
LocalBitcoins is a Finish-based peer-to-peer marketplace for buying and selling cryptocurrencies. LocalBitcoins connects buyers and sellers from the same currency jurisdiction and thus allows them to avoid currency exchange rate fluctuations. They also offer local options to cash out Bitcoin.
To get higher trading limits, customers will need to give some basic privacy information. Prices on LocalBitcoins can be significantly higher than on other exchanges but it offers higher security in return. Customer support is reportedly not very responsive, and issues may take a few days to resolve. Take this into consideration if customer support is critical for you.
FAQs
When is the right time to sell Bitcoin?
Once you know how to buy Bitcoin, you should also know your exit strategy. Therefore, the right time to sell Bitcoin depends on you. If you have achieved a realistic financial goal, you should probably sell. If you're getting anxious about your Bitcoin investment, it may be wise to sell. Investing in Bitcoin should not affect your sleep. Know your limits, take your profits, and be careful with your investment.
How can I sell Bitcoin for cash?
The easiest option to convert your Bitcoins to cash would be withdrawing your Bitcoins directly from your mobile wallet using a Bitcoin ATM, such as one operated by bitMachina.
How can I spend my cryptocurrency with a Bitcoin debit card?
Prepaid cards
If you have a prepaid Bitcoin debit card, you can load it with Bitcoins from your crypto wallet which would automatically be converted into Canadian dollars. In Canada, Localcoin currently offers prepaid cards and Wirex will soon offer them too.
Non-prepaid cards
If your Bitcoin debit card isn't prepaid, your account would be linked to your Bitcoin wallet so that whenever you swipe your card at a payment terminal or enter your card details to make an online payment, the card provider will instantly convert your Bitcoins into Canadian dollars at the current exchange rate. The U.S-based company Spend currently has a few Visa card options available to Canadians, who can use them for payments and cash withdrawals anywhere that Visa is accepted. Depending on the card option, the daily limit ranges between $500 and $10,000.
Can I pay my bills with Bitcoin?
Most definitely.
If you use any of the options above, you can pay any bills once your money is accessible in your bank account. If you have a registered Canadian bank account, paying bills with your converted Bitcoins should be no problem. In fact, Canadian Bitcoin company Bylls allows you to pay your bills directly with Bitcoin.
Service providers are also now accepting Bitcoin as a direct form of payment. It is worth asking your service providers whether they accept Bitcoin payments.
Can I sell Bitcoin for another crypto within my wallet?
Yes, you can, and some wallets even allow you to sell your Bitcoins for another cryptocurrency without having to convert your Bitcoins first. Hardware security company Ledger recently announced that their hardware wallets would now allow cryptocurrency swapping for customers.
How should I set my price if selling Bitcoin on a peer-to-peer market?
How you set your price on a peer-to-peer market depends on how quickly you want to sell your Bitcoins as you can either sell above or below market price.
If you're looking to maximize your profits, you will likely set your price above market price. Note that it can benefit you if you are accepting unpopular payment methods, such as specific gift cards. Usually, buyers will be willing to pay higher fees due to the unpopularity of their chosen payment method.
However, if you want to sell due to necessity, you might set your price below the market price. Even though it might not be the most profitable option, offering competitive pricing might give you the flexibility to impose more reliable and safer payment methods, such as bank transfers.
If you want to sell quickly, you can set the dollar value of the Bitcoins you would like to sell and then respond to an existing offer posted by another user.
Sources for this article: Business Insider, CNN, CNBC, Forbes, Wirex, Ledger