Buy Bitcoin With Cash at our Bitcoin Counters in Canada
Bitcoin Counters make buying Bitcoins with cash easy for the everyday person! If you want in-person assistance while you purchase Bitcoin, using a Bitcoin Counter may be what you need.
Find a Bitcoin Counter near you
How do Bitcoin Tellers work?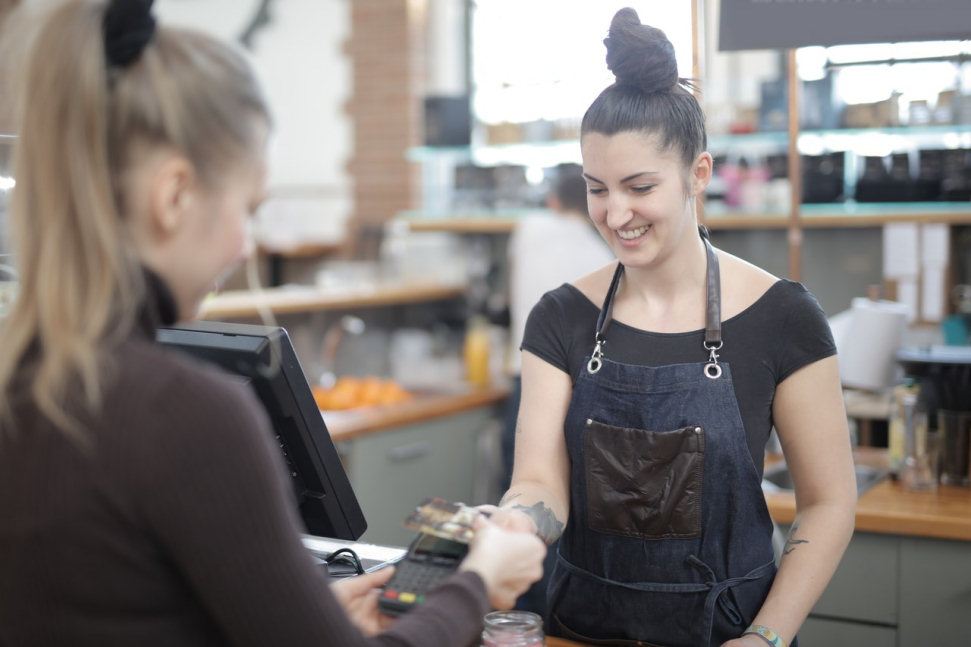 Bitcoin Counters are beneficial for users who prefer assistance when purchasing Bitcoin. Photo credit: Photo by
Andrea Piacquadio
from
Pexels
.
Buying Bitcoins with a Bitcoin Teller takes the hard work out of using a Bitcoin ATM or an online cryptocurrency exchange for new buyers. If you find yourself at a retailer hosting a Bitcoin Counter, inform the cashier that you are interested in purchasing Bitcoins. The cashier will guide you through the entire transaction.
The cashier will ask you for your phone number so that the device can send you an SMS verification code. Once you provide the verification code to the cashier, they will ask for your date of birth and read to you the terms and conditions. You can start buying Bitcoins as soon as you accept the terms and conditions.
To complete your purchase, you will either need to scan the QR code on your mobile Bitcoin wallet or use a unique printed paper wallet provided by the cashier. If you decide to use a paper wallet, double-check that all the required information is visible on the paper wallet, especially the private key. Bitcoin Counters do not keep copies of paper wallets to protect their users from potential system hacks. In other words, if you lose your paper wallet or cannot read the private key, you will lose your Bitcoins forever.
The cashier will then ask you how much you want to purchase. The cashier will show you how many Bitcoins you will receive for the specified dollar amount. In Montreal, the fee for using a Bitcoin Counter is 9%. The daily limit is set at $4,995 for customers who fill out our verification form; people who do not fill out the verification form are limited to $995 per day.
At that point, you may pay using cash, and your Bitcoins will be in your wallet within minutes. Following your purchase, the Bitcoin terminal will print you a receipt, and you will receive an SMS message confirming the transaction went through.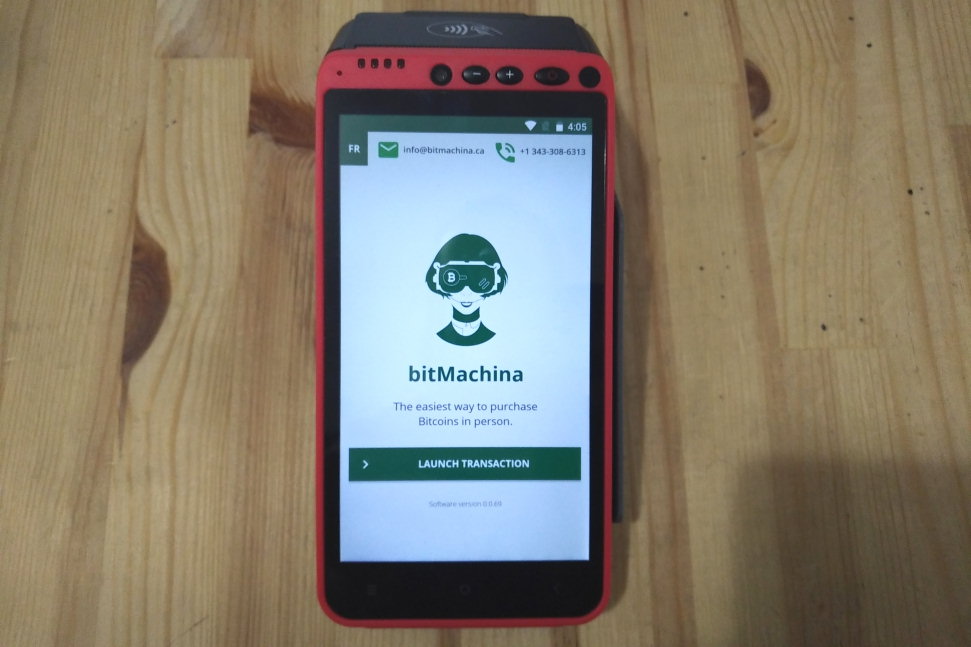 Merchants hosting Bitcoin Counters are equipped with Bitcoin terminals.
Find a Bitcoin Counter Near You
If you want to try out a Bitcoin Counter, you can find our nearest location by clicking on the button below.
Find a Bitcoin Counter near you