How to use a Bitcoin ATM in Canada
Bitcoin ATMs are rapidly popping up all over Canada. They are quickly becoming one of the best ways to purchase and withdraw Bitcoin. Here's everything you need to know before you use one.
What is a Bitcoin ATM?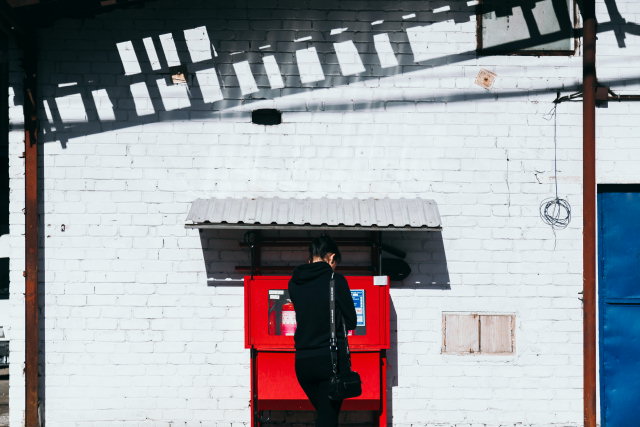 Bitcoin ATMs are popular to withdraw cash from mobile wallets. Photo credit:
Unsplash
A Bitcoin ATM (Automated Teller Machine) is a kiosk that allows customers to buy and sell Bitcoin using cash and a mobile wallet. Some Bitcoin ATMs can even create virtual wallets for users.
Do Bitcoin ATMs give cash?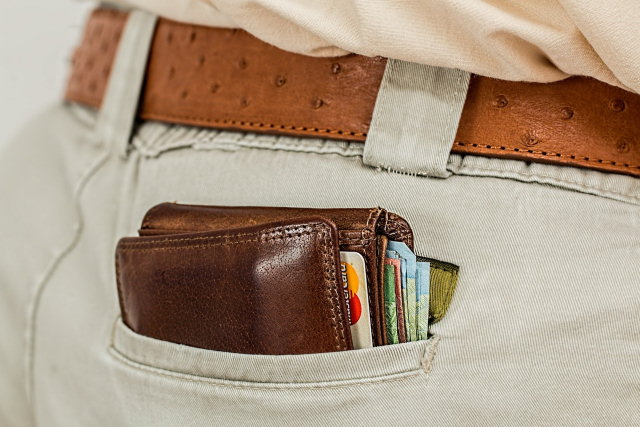 You can buy and sell up to $9,995 CAD worth of Bitcoin per 24 hours when using bitMachina ATMs. Photo credit:
Pixabay
A Bitcoin ATM is like a traditional ATM in the sense that it dispenses cash. However, unlike traditional ATMs, Bitcoin ATMs allow you to buy and send Bitcoins directly from your own mobile cryptocurrency wallet. With a Bitcoin ATM, your mobile cryptocurrency wallet replaces a bank account. When selling Bitcoins, you will receive the currency of the country that the Bitcoin ATM resides in. Therefore, if you use a Bitcoin ATM in Canada, the only currency that you will be able to withdraw is Canadian dollars. The benefit to this is that if you are an avid traveller, you won't have to convert your native currency to the currency of the country you are visiting. Rather, you can locate a Bitcoin ATM in that country and with your mobile wallet, you would sell your Bitcoins and receive cash in that specific currency. Aside from Canada, the United States, United Kingdom, Austria, and Spain have Bitcoin ATMs, to name a few.
Find a Bitcoin ATM or Bitcoin Counter near you
How do I use a Bitcoin ATM in Canada?
Using a Bitcoin ATM is a very simple process.
To use a bitMachina Bitcoin ATM, it is beneficial to have your own mobile wallet for ease of transaction. Mobile wallets are applications that allow you to store, send, and receive Bitcoin from your mobile device. Use only trusted mobile wallets such as Blockchain Wallet and Coinomi.
If you choose to create a new wallet, a bitMachina ATM can create a paper wallet (no application required). You can import your Bitcoins afterwards onto a mobile app wallet on android and iOS devices.
Also, avoid inputting your Bitcoin mobile address manually, as mistakes can result in the permanent loss of your Bitcoins.
How to buy Bitcoins
Press "Buy Coins."
Input your mobile number on the keypad (for verification purposes) and press "Continue."
Enter the SMS code sent to your mobile device then press "Continue Transaction."
Select "Bitcoin."
Press "Scan Wallet QR Code" when choosing where to send Bitcoins. You have three options (QR code, new paper wallet, or a manually entered address), but scanning your wallet QR Code is the easiest one.
Select "Receive" or the equivalent on your chosen mobile app.
Scan the QR Code above the keypad, and then insert cash into the machine. Start with a $10 note then use any other note afterwards.
Click "Finish."
Accept Receipt.
How to withdraw Bitcoins
Press "Withdraw Cash."
Input your mobile number on the keypad (for verification purposes) and press "Continue."
Enter the SMS code sent to your mobile device then press "Continue Transaction."
Select "Bitcoin."
Choose withdrawal amount or enter a different number by pressing "Other."
On your mobile wallet, put the amount you would like to withdraw.
Use your mobile wallet to scan the QR code on the machine.
Click "Send" on your mobile device.
Click "Bitcoin Has Been Sent" on bitMachina ATM.
Accept receipt with redemption code attached.
Please note that transaction speed is largely influenced by the activity on the network. In other words, the more Bitcoin transactions there are, the longer it takes to process transactions. Under normal conditions, users can expect to receive their redemption code within 5-10 minutes if they pay a priority fee. If they pay a regular fee, again, under normal conditions, they can expect to wait anywhere between 15 minutes and one hour before receiving their redemption code. However, beware: it can take much more time if there are many transactions to process on the Bitcoin blockchain!
To complete the withdrawal:
Wait for SMS message to confirm that your cash is available.
Press Redeem on machine.
Input your mobile number on the keypad (for verification purposes) and press "Continue."
Enter the SMS code sent to your mobile device then press "Continue Transaction."
Type in Redemption Code from receipt onto keypad and press "Finish Withdrawal."
Take your cash and receipt!
Bitcoin ATM Fees & Limits
Fees are a small price to pay for the convenience of Bitcoin ATMs. Photo credit: mikecohen1872 on
Visual Hunt
/ CC BY 2.0
Each Bitcoin ATM network sets different fees for transactions and limits. Before doing your transaction check those numbers at the ATM, especially for large amounts.
With a bitMachina ATM, you can buy and withdraw a minimum of $10 worth of Bitcoin up to $9,995 worth per 24 hours. The standard fee for using a bitMachina ATMs is 10%; both for buying Bitcoin and withdrawing cash. Some machines offer discounted rates occasionally.
How to find a Bitcoin ATM
Coin ATM Radar is a well-known source for finding the nearest Bitcoin ATM in your area.
If you want to buy Bitcoin in Ontario or Québec, the bitMachina locations tab will show you the nearest machine.
Pros & Cons of Bitcoin ATMs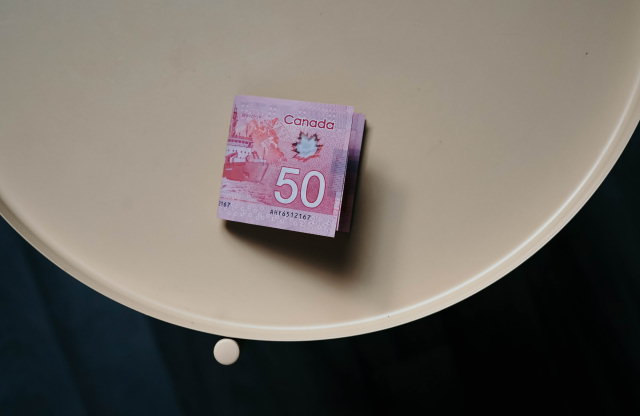 Consider both the pros and cons before choosing a Bitcoin ATM. Photo credit: Toa Heftiba on
Unsplash
Bitcoin ATMs are becoming popular in Canada and around the globe. The secret is speed, simplicity, and convenience, but new users should check the pros and cons.
Advantages of Bitcoin ATMs
Speed
Transactions at online cryptocurrency exchanges can be slow. At Bitcoin ATMs, transactions can be done in minutes if the volume isn't very high. If you need cash immediately and easily, Bitcoin ATMs are the way to go.
Convenience
According to Statista, a provider of market and consumer data, there were roughly 11,500 Bitcoin ATMs globally in October 2020, most of them in the USA. The rate of new installations is increasing, so ATMs are becoming more available. Also, when users find that ATMs are much easier to use than complex online exchanges, the demand for ATM trading will grow.
Security
Bitcoin ATMs do not store users' private keys because ATMs are only intermediaries for transactions. In online cryptocurrencies exchanges, however, users do not own or store their private keys. This is risky. For the QuadrigaCx exchange, the CEO was sole owner of the private keys. When he died, the users lost roughly $250 million.
Bitcoin ATMs are extremely secure. Without the private keys to your ATM digital wallet, only you will have access. The chance of theft through a Bitcoin ATM is virtually nil.
Disadvantages of Bitcoin ATMs
Fees
Users often complaint the fees at Bitcoin ATMs are too high. Some are even higher than for online exchanges. For people without bank accounts who need access to their cash, Bitcoin ATMs offer a clear advantage. Users should balance transaction fees against speed and convenience.
Technical Issues
The technology for Bitcoin ATMs is quite new, and so your favourite ATM may be out of order when you need it. As the networks grow the technical issues will drop, until Bitcoin ATMs are just as reliable as traditional ones. Most Canadian Bitcoin ATMs should have a customer support line or website for questions and concerns.
Regardless of the option you choose for withdrawing or depositing Bitcoin, make sure to figure out which options are safe, convenient, and most secure for you.
What are Bitcoin Counters?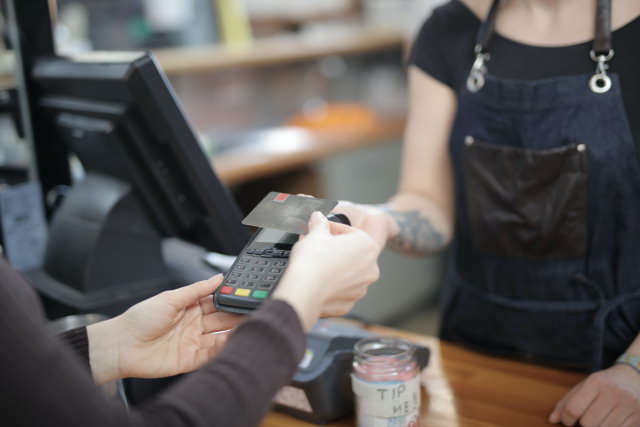 In-store counters for new Bitcoin users are very useful for buying and sell Bitcoin. Photo credit: Andrea Piacquadio from
Pexels
A Bitcoin counter is an in-store location where you can purchase Bitcoin, and they are usually found in convenience stores and markets. Currently, bitMachina has several counters where customers can buy their Bitcoins. Our counters are especially beneficial for new Bitcoin users. The transaction is essentially the same as at ATMs, but the difference is that help from a cashier reduces the chance of errors.
FAQs
Do Bitcoin ATMs accept debit cards?
At this particular time, Bitcoin ATMs in Canada do not accept debit cards. It is advised that you withdraw cash from a nearby ATM then use a Bitcoin ATM afterwards.
Can you withdraw cash from a Bitcoin ATM?
The main benefit of using a Bitcoin ATM is that you can buy Bitcoin and withdraw cash from your Bitcoin wallet. This is convenient for those who do not have traditional bank accounts or prefer to have cash, rather than owning a debit or credit card. By following the directions provided above, withdrawing cash from a Bitcoin ATM should be a breeze.
How do I setup a Bitcoin ATM?
If you are an entrepreneur interested in setting up a Bitcoin ATM, there is a lot of time and effort that will be required to do it successfully. Based on your resources, hosting a Bitcoin ATM may be a profitable endeavor.
The first thing you must do is figure out the laws and regulations within your city or province. This is the most important step. If all things are clear, you should consider the many costs involved with running a Bitcoin machine. Some of these costs include the initial purchase of the machine, installation, maintenance, accounting, etc. The next step is to choose a reputable Bitcoin ATM manufacturer. Determine whether or not you want a one-way machine (buy OR sell Bitcoin) or a two-way machine (buy AND sell Bitcoin). Most on the market are one-way. Also, make sure to check the reviews of potential vendors from past customers and also compare quotes for the best one that fits your needs.
Next, you have to find a good location that has high foot traffic; for example, convenience stores or gas stations. If you come to an agreement with a shop owner, you'll have to get people to use your machine. This will involve marketing on social media platforms and physical signs outside the shop.
If you're a shop owner who is interested in hosting a machine, you have two options to get involved. Option one is to offer your space to operators who are currently looking for new locations. If your shop has high traffic, finding an operator willing to house a Bitcoin ATM will not be a hard task. You will be able to profit from renting out the space to the operators and potentially a percentage of the profits, based on your agreement.
The second option is to run the entire business yourself. You will have to carry out the same responsibilities as the operators. This involves purchasing the Bitcoin ATM, keeping the machine funded, marketing it, and taking care of the legal and accounting duties. If you can manage running both your shop and a Bitcoin ATM business, you may make a lot of money in the long run.
Sources for this article: Global News, Statista
Discover our Bitcoin ATMs and Counters